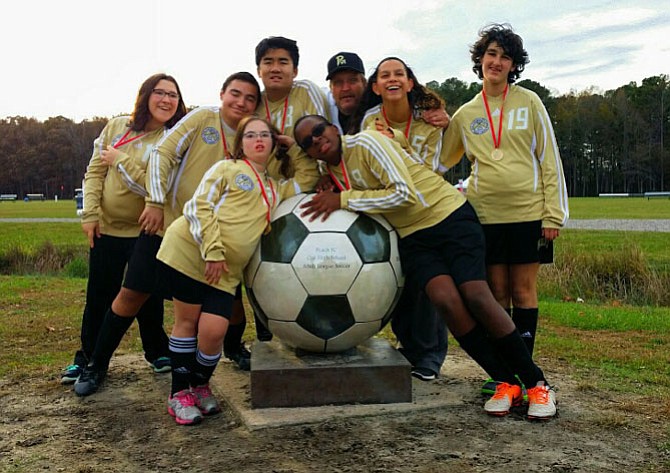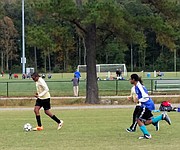 Student-athletes from Paul VI Catholic High School in Fairfax won the 2015 Virginia State Special Olympic Soccer Championship held in Virginia Beach, Nov. 7-8.
More than 600 athletes from across the state competed in various sports, including soccer, volleyball, golf, bocce ball and bowling. The Paul VI team joined six other soccer teams from Northern Virginia.
There were two qualifying games on Saturday prior to the championship rounds on Sunday. An inspirational opening ceremony on Saturday night included performances from area cheerleading squads, a patriotic presentation from the Knights of Columbus, and the ceremonial lighting of the Special Olympic Torch of Hope. The grand finale of the evening was a "Victory Dance" for the hundreds of athletes in attendance.
In the semifinal round of competition on Sunday, Paul VI defeated Norfolk 6-1. The Panthers then faced Chesterfield in the championship match, with Paul VI winning 6-0.