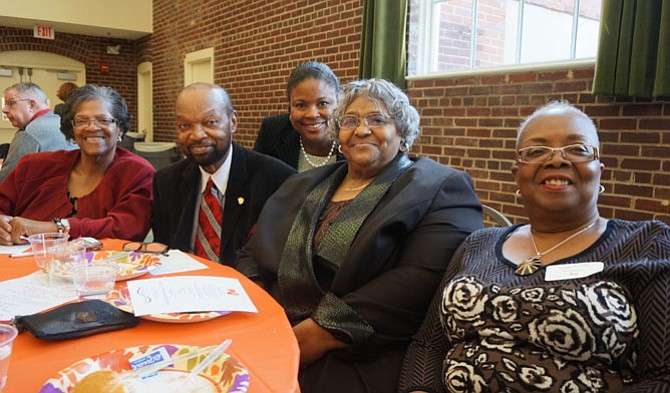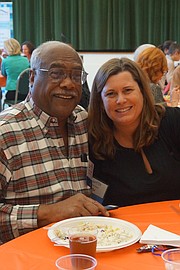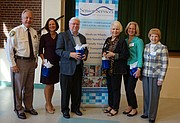 Senior Services of Alexandria held its Volunteer Appreciation luncheon Nov. 12 at the Durant Center, recognizing volunteers from across the city and honoring individuals who have made exceptional contributions to the well-being of seniors through SSA programs.
"I guess I'm just naturally a person who likes to serve," said Alice Devins, a 10-year Meals On Wheels volunteer with the USPTO Federal Credit Union team. "I like giving back. It's something we should all do."
Honored for their service to SSA programs were Kathy Stenzel for Meals on Wheels, Diane Stoy for the Friendly Visitor program, Mary Pat Woodman for the new Groceries to Go program, and Gary Hacker for his Education and Outreach efforts.
"You are the heart of soul of what we do," SSA executive director Mary Lee Anderson told the volunteers. "You don't just deliver a meal or some groceries, you provide compassion and companionship to the seniors of our city and see that they are in a safe environment. We are so grateful to you for your selfless service."
For more information on Senior Services of Alexandria programs, call 703-836-4414 or visit www.seniorservicesalex.org.