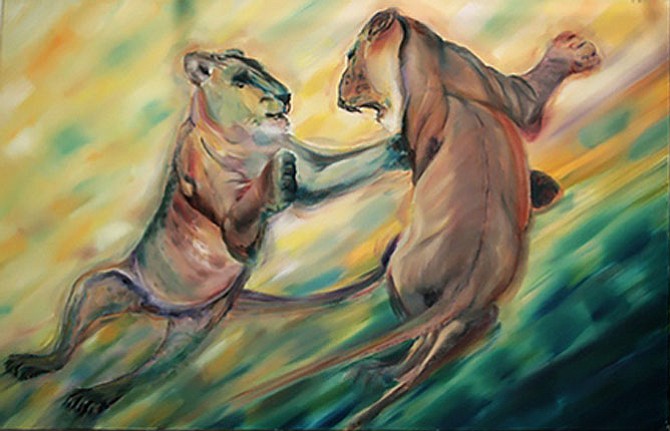 The Associate Artists at the Workhouse announced the winners of the November 2015 People's Choice Award for the current exhibition during the monthly Second Saturday Art Walk on Saturday, Nov. 14. There were 22 artists of varying artistic disciplines.
Leesa Woodard, of Fairfax City, won first place. Her painting, titled "Play Time," was a study of movement and the attempt to catch that moment of self-absorbed playtime, even among adult lions. Woodward got her master of fine arts from George Mason University.
Nancy Hannans won 2nd place and Carol V. Mather won 3rd place. Their works will be on exhibit through the end of November in Building W9.

The Workhouse Arts Center is located at 9601 Ox Road, Lorton. Gallery hours are Monday-Friday, 11 a.m.-6 p.m.; Sunday, noon-5 p.m.