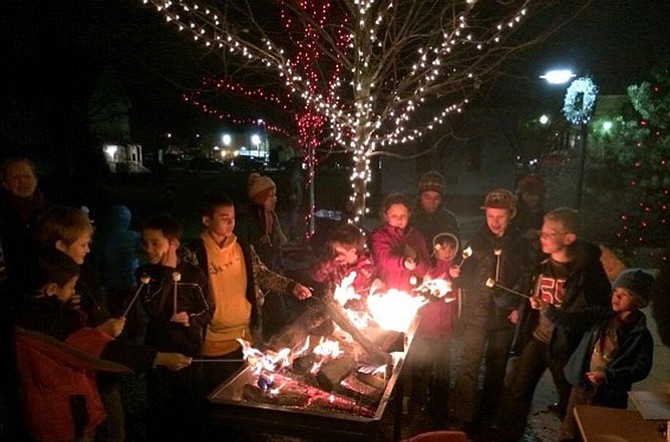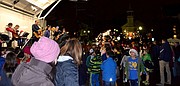 Before the holiday season gets too hectic with items to buy, wrap, send, make, bake, and return, you can enjoy a traditional, relaxed, and charming kick-off to the holiday season at Vienna's Church Street Holiday Stroll from 6-9 p.m. on Monday, Nov. 30.
This annual event, hosted by Historic Vienna Inc. and the Town of Vienna, includes Santa's arrival in Vienna, the lighting of the Town tree, and staged and strolling performances. Church Street, Vienna's original Main Street, will be closed to vehicular traffic from Lawyers Road to Mill Street; Church Street shops and historic sites will remain open so that attendees can pick up refreshments and gifts.
As they do each year, Santa Claus and his favorite reindeer, Rudolph, will arrive atop the Vienna Volunteer Fire Department's 1946 antique truck. After the lighting of the tree, Santa will listen to the wishes of boys and girls at the Freeman Store and Museum.
"I always enjoy seeing the good boys and girls in beautiful Vienna, Virginia," says Santa. "I am looking forward to hearing what it is they wish for this year, and I hope that their parents bring their cameras to take lots of pictures. Ho, ho, ho!"
Among the many free activities and performances at the Church Street Holiday Stroll will be:
a petting zoo

on-stage performances by several local school groups and organizations

marshmallows for roasting

carol sing-alongs at the Chapel Coffee House at Vienna Presbyterian Church

ongoing presentations of The Innkeeper's Dilemma at Vienna Presbyterian

an open house at the train depot, hosted by the Northern Virginia Model Railroaders

a collection of canned goods on the Freeman Store porch, sponsored by the Northeast Vienna Citizens Association (no expired items please).
Other historic structures that will be open include the Little Library, caboose, and Knights of Columbus.
This event is free and open to the public. Parking is available at Vienna Elementary School and Town Hall. Church Street will be closed to traffic from 5-9:30 p.m.