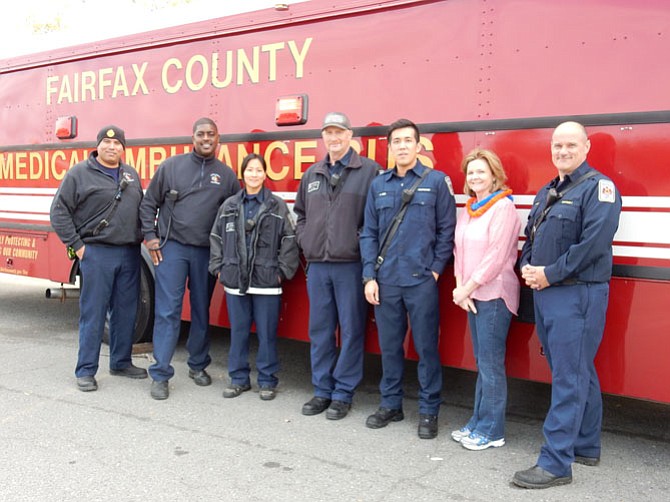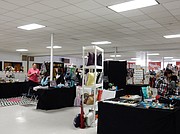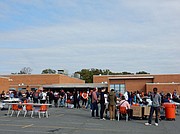 It was the 30th Annual SpartanFest.
The gym and cafeteria were decorated differently Saturday morning. They were filled with 70 crafters and vendors for the Arts and Crafts Fair. Colorful candles, clothes, dolls, glass ornaments, jewelry and knit items were neatly displayed. Visitors stopped by and interacted with the vendors.
The parking lot was crowded with the students and parents--live music was heard, a group of students danced, a variety of activities were hosted by the school's clubs and teams, appetizing food wafted in the air and bright red fire trucks were parked on the side.
SpartanFest is held to benefit the WSHS PTSA Teacher Mini Grant Program. The award is granted to teachers who have great ideas about improving the education at West Springfield. The PTSA sponsors the Arts and Crafts Fair and Silent Auction to raise money for the grant and to supplement what teachers need for class.
"Businesses have been generous and supportive," said Mary Ann Zegeer, a parent and PTSA member. "They wanted to be active with the West Springfield community."
SpartanFest this year also highlighted learning about community safety. The Virginia State Police Distracted Driver Simulation was held in the morning and the West Springfield Fire Station prepared the Fire Truck Demos. Students were able to get inside and take a look at a medical ambulance bus.
"I believe in a more community approach and public service. Getting into community is very important," said Capt. Nicholas Weresnick from the West Springfield Fire Station 27/A.
He said the crew walks door to door in the community every Saturday to make sure everyone has a working smoke detector. This is one of the SIOC or "Safety in Our Community" services, and it is a "seasonal safety message" they deliver to the community, according to Weresnick.