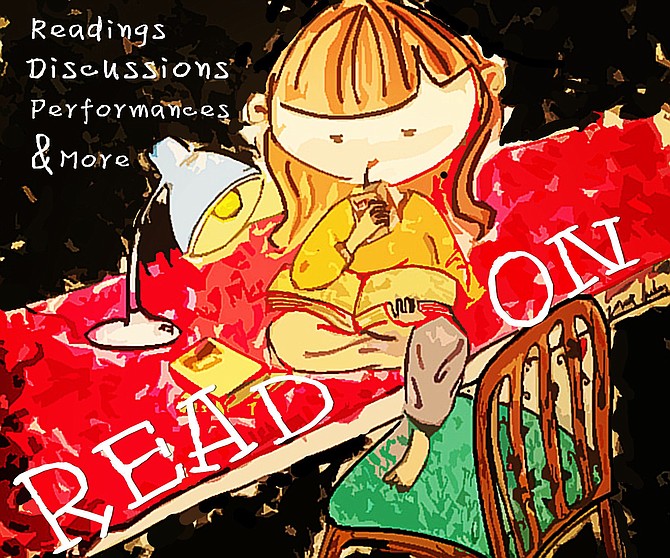 Book-lovers rejoice; the local treasure "Fall for the Book" is arriving for a week-long stay. This year's celebration will feature over 150 authors representing a wide-gamut of genres.
First held in 1999 at George Mason University (GMU), the free event is now an annual fixture.
Featured authors include bestselling "Outlander" series author, Diana Gabaldon; Ernest J. Gaines, MacArthur Foundation Fellowship recipient and author of "A Lesson Before Dying"; and "Going After Cacciato" author and National Book Award-recipient Tim O'Brien.

Local Fairfax County authors are well-represented throughout the Festival. It is "one of the go-to events for books and authors in the mid-Atlantic region," said Terry Alford, Northern Virginia Community College.

Alford will speak about "Fortune's Fool," his full length biography of the infamous John Wilkes Booth. "Booth is an unusual figure - talented, handsome, popular but driven, he thought, by a sense of fate which impelled him to his tragic end," said Alford.
For author Beth Cabrera (Fairfax), "Fall for the Book" provides an opportunity to interact with people from around the community and find inspiration. It is "a wonderful way for readers to come together and form a community of literature-lovers."
Where and When
"Fall for the Book" events at George Mason University's Fairfax Campus venues and at other locations throughout Northern Virginia, D.C. and Maryland. From Sept. 27-Oct. 3. Events are free. Location and other details at http://fallforthe.... Note: A Smartphone app is available at: http://fallforthe...">http://fallforthe...
Cabrera will discuss "Beyond Happiness." Her book aims to help readers "thrive despite the challenges they continue to face." Cabrera notes that "for years I studied women's career paths and the challenges they faced and I realized that working women's well-being was suffering."

According to Suzanne Rigdon (Northern Virginia) the Festival provides "equal access to all readers, and doesn't limit anyone's participation in this wonderful literary community."
Rigdon will participate on an urban fantasy panel speaking about her debut novel, "Into the Night." Her book is about "a twenty-something in Boston who goes on a first date with disastrous consequences and has to cope with her new life as a vampire under the rule of a sadistic Queen."

Art Taylor (Burke) will speak about his "On the Road with Del & Louise," a collection of stories centered on characters making their way across America. "Del's a small-time crook trying to go straight (and failing time and again); he first meets Louise when he robs the convenience store where she's working, and it's pretty much love at first sight" on a bumpy journey they take together.
"Fall for the Book" is an opportunity to find - free of charge - new preferences while re-enjoying old favorites all in near-by locations.