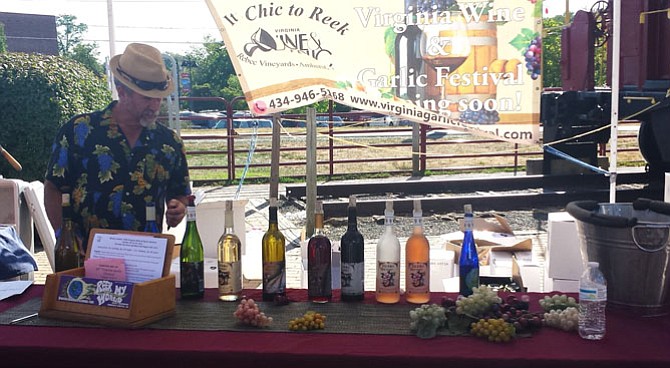 Formerly known as the Wine and Jazz Festival, the Herndon Labor Day Festival on Monday, Sept. 7 featured fine wines and craft beers from several wineries and breweries, including Cardamon Family Vineyards, Chateau O'Brien, Mattaponi Winery, Rebec Vineyards, Brothers Craft Brewing, Forge Brew Works and Mad Fox Brewery.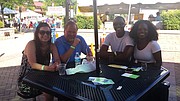 "This is my first year here," said Priya Rosebush, a Festival attendee from Ashburn. "Mattaponi Winery was my favorite."
"My favorite wine was this Powwow Chocolate Strawberry wine," said Ron Johnston who traveled to the Festival from Leesburg with his wife.

Raziya Brumfield and Marcus Coats, who shared a table with them, found out about the Festival early that morning and decided to attend.
"We would just be at home if it weren't for the Festival," said Brumfield.
In addition to sampling wine and beer, festival attendees enjoyed entertainment by the ABBA tribute band, Dancing Dream, and food from International Grill, Island Smoothies and Coffee, Rito Loco, Sherri's Crab Cakes and The Tender Rib.
This year's Herndon Labor Day Festival was produced by the Herndon Woman's Club and the Town of Herndon Parks and Recreation.