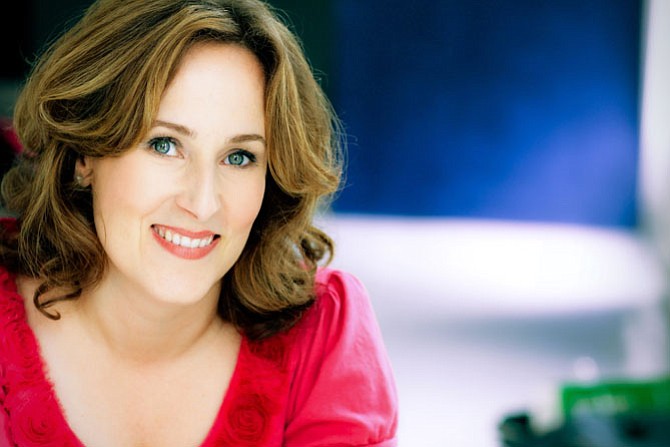 Where and When
The Marcy & Zina Show at Reston CenterStage, Reston Community Center, 2310 Colts Neck Road, Hunters Woods Village Center, Reston.
Performance, Saturday, Oct. 3, at 8 p.m.
Tickets: $15 Reston/$20 Non Reston. Call 703-476-4500 or visit http://www.reston...">www.restoncommuni...
Get ready for a winning musical evening with songs ranging from humorous tales of an unforeseen crush at a local Starbucks, to whom not to date, along with numbers about profound pangs of caring and affecting love ballads. It is a performance all connected with lively patter from cabaret performers, Marcy Heisler and Zina Goldrich.
With a musical style that mixes timeless Broadway and unforgettably pop; the duo's songs have been sung by stylists as diverse as Kristin Chenowith, Audry McDonald and Michael Feinstein. In an evening aptly called "The Marcy & Zina Show" they will cover lots of ground about their own real-life reflections toward life and love.
Heisler (lyrics) and Goldrich (music) have received a Drama Desk nomination for Outstanding Music and Lyrics and penned the score for the "Great American Musical" a recent musical love-letter to Broadway. They are recipients of the "Fred Ebb Award," recognizing excellence in musical theatre songwriting.

They are no strangers to the D.C. area, having received a Helen Hayes Award nomination for theater excellence for "Snow White, Rose Red and Fred" when performed at the Kennedy Center.

According to Goldrich, their "writing process is like a tennis game. As the words person, Marcy serves first, generally, and we go back and forth exchanging ideas as we go. We like to write everyday things. Nothing is funnier than real life."
The duo writes about things "that everybody recognizes in their own lives that make a song unique and yet completely familiar," added Goldrich.
Asked about their CenterStage show, "We like to treat the evening like we are singing in our living room with a bunch of friends. We'll sing songs we've written, tell some stories, and give a sneak peek into new productions we're working on," said Heisler.
To whet audience appetite, Marcy and Zina can be expected to include "Taylor the Latte Boy" (a Starbucks cute meet), "Alto's Lament"(why do sopranos get the good songs?) numbers from "Ever After" their musical version of the Drew Barrymore "Cinderella" film and many more.
Marcy and Zina are "great fans of the Reston area and look forward to sharing" their music with the CenterStage audience.