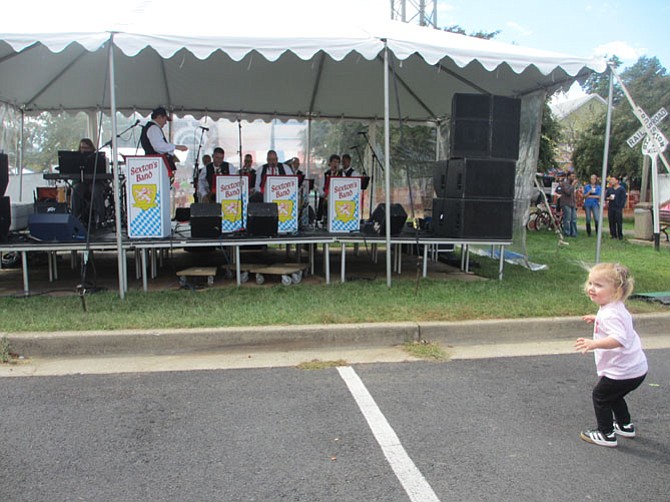 When the air turns crisp, colorful leaves fall, pumpkins and a halloween parade take over, it's fall in Vienna. Several of the traditional events that take place at the Community Center have been canceled or relocated outside of town now that the community center is closed for renovation. Still, there are plenty of opportunities for family get-togethers and festive mingles.
The Connection brings you some fun fall to Thanksgiving activities. Stand by for the holiday fun guide coming in November.
OKTOBERFEST, SATURDAY, OCT. 3, 11 A.M. TO 7 P.M.
Historic Church Street corridor and Vienna Town Green.
Sponsored by the Vienna Business Association in partnership with local sponsoring businesses and the Town of Vienna; proceeds support First Night Vienna.
Oktoberfest features food, beer and wine, marketplace vendors, live music throughout the day on the main stage and the children's stage, and kids' activities.
Once again, Greg Bernhard of Vienna holds the title of Burgermeister whose most important task is to tap the keg to kick off the beer sales.
Admission is free. To quote Bernhard, "Alles Willkommen."
For schedule of events – main stage and children's stage and area on the Town Green – visit http://www.viennaoktoberfest.org/.
VIENNA VOLUNTEER FIRE DEPARTMENT OPEN HOUSE
Saturday, Oct. 10, 10 a.m. to 4 p.m., at the VVFD station, 400 Center St. S., Vienna
In conjunction with National Fire Prevention Week, VVFD hosts its annual Open House on Saturday, Oct. 10.
As always, there is a variety of "draws" at the Open House. From climbing aboard rescue equipment to a kids' moon bounce and fire safety exhibitions, there is an array of activities. Free food and refreshments round out the event.

The 2015 Fire Prevention Week theme is: "Hear The Beep Where You Sleep. Every Bedroom Needs a Working Smoke Alarm." For more information on VVFD's Open House, go to http://www.vvfd.org/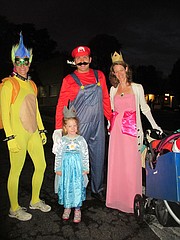 VIENNA ARTS SOCIETY "HALLOWEEN BUNCO NIGHT BENEFIT"
Thursday, Oct. 22, 7 to 9 p.m.
Games, food and wine, and art works. Come in costume, if you like.
Space is limited and a $20 donation reserves your seat.
The Vienna Art Center is located at 115 Pleasant Street NW.
For details, see http://viennaartssociety.org/events-exhibitions/.
SHEPHERD CENTER OF OAKTON-VIENNA FUNDRAISER FEATURING MACK DRYDEN
Sunday, Oct. 25, 3 p.m. at Oakton High School, 2900 Sutton Road, Oakton.
Dryden has television credits to his name, stints at New York comedy clubs, and awards from the Associated Press for journalism. He brings his personal brand of humor to Vienna in support of SCOV.
SCOV is a volunteer-based resource promoting productive aging-in-place. The faith-based nonprofit receives approximately one-third of its operating budget from the annual big-time fundraiser. Proceeds support the mission and programs of SCOV.
Tickets for Mack Dryden's show are $25 per person in advance; $30 at the door. To learn more about SCOV and Mack Dryden, go to scov.org.
69TH ANNUAL VIENNA HALLOWEEN PARADE
Oct. 28, 2015; Maple Avenue, steps off at 7 p.m. The parade route runs from Berry Street to Center Street down Maple Avenue and Maple Avenue is closed from 7 to 9 p.m. Parade runs regardless of weather.
One hundred entries march/dance/ride down Maple Avenue in the town's most beloved special event. It's not unusual to see parents who experienced the halloween parade when young now bringing their own children. Floats, bands, marching kids, dancers, thunderous motorcycles, mini-cars, and emergency vehicles light up the night for two hours.
Along the parade route, spectators show off their own costumes. A highlight of the parade is the mass of hundreds of costumed kids and their parents walking together as a group.
This year's parade theme is "Celebrating 125 Years of the Town of Vienna."
The Vienna Halloween Parade is sponsored by the Vienna Business Association, the Town of Vienna, and community businesses.
http://virginia.viennabusiness.org/events/details/69th-annual-vienna-halloween-parade-903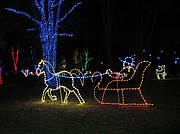 MEADOWLARK GARDENS' WINTER WALK OF LIGHTS
Nov. 14 to Jan. 4, nightfall, daily.
A half-a-million colorful LED lights span the lakeside and gardens of Meadowlark Botanical Gardens off Beulah Road in nostalgic and fairytale scenes of the holiday season.
Admission charge. To buy tickets, go to http://winterwalkoflights.com/.
KEEP IN-MIND ONGOING ACTIVITIES, from special events sponsored by the Town of Vienna Department of Parks and Recreation to the recreational cooking classes for adults or children at Culinaria Cooking School.