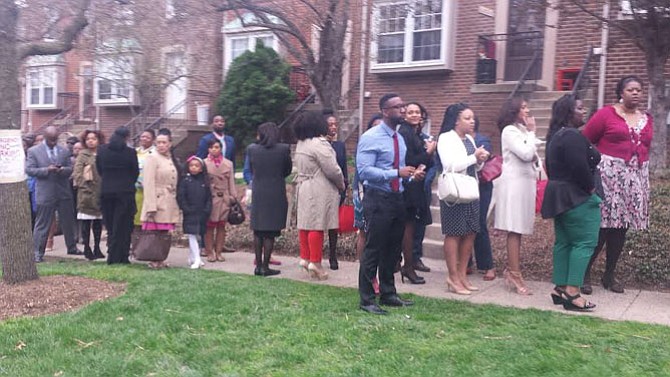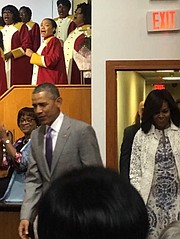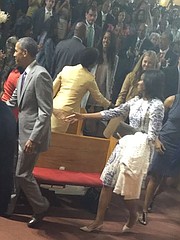 For the second year in a row, the White House's First Family celebrated Easter on Sunday morning with members and visitors of Alfred Street Baptist Church (ASBC) in Alexandria. The church, which is over 200 years old, has more than a 7,000-person membership, and is currently in the process of expanding its building. Other than news about the "special guests" and the excitement of Easter morning, for many members, the crowd did not feel unusual.
"It was not much different than regular service other than metal detectors, Secret Service, TSA, police, street closures and all the cell phone cameras trying to capture the moment," said Alecia Watson, a member of ASBC who attended the service on Easter morning.
"It was very organized and orderly," she said. Many, like Watson, waited over an hour in line to enter the church, which is usually packed during all the four worship services held each weekend at the church. A notice about street closures that were in effect from 8:30 a.m. to 12:30 p.m. on Sunday, went out the Thursday before Easter to inform residents and commuters.
The First Family remained at the service for about an hour before returning to the White House.
The ASBC Psalms of Praise choir led the congregation in worship that morning, and Pastor Howard-John Wesley delivered a sermon encouraging the congregation to surrender to Christ, be fearless in their faith and to have joy in Christ Jesus.