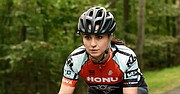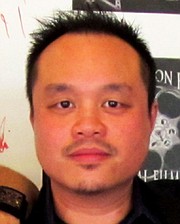 Where and When
Northern Virginia International Film Festival at the Angelika Film Center and Café at the Mosaic, 2911 District Ave., Fairfax.
Festival runs April 21-30, 2916. Ticket starts at $11 with additional ticket packages available.
Film Festival music event at State Theatre, 220 N. Washington Street, Falls Church, Friday, April 22, 2016.
For detailed information and tickets call 703-960-1970 or visit http://www.novafi...">www.novafilmfest.com.
Returning for its second year, the Northern Virginia International Film Festival will continue to "create a slice of Hollywood in Northern Virginia; this year is even bigger and bolder" than its inaugural season at the Angelika Film Center in the Mosaic District, said Fernando Mico, founder and director.
Northern Virginia is a special place with its own cosmopolitan population. "The Northern Virginia International Film Festival aims to have its own personality befitting its strategic location near the nation's capital location," added Mico. "Northern Virginia has an international population, many visitors, and countless filmmakers who make their home here. And, of course, sophisticated film-goers who want to see the latest and best films.
About 100 films will be screened during the Festival. The films are every size, genre and budget from filmmakers from Northern Virginia, the U.S. and around the globe. There will also be workshops, panels and forums on issues such as screenwriting, funding/distribution, entertainment law, filmmaking and, of course, acting.
An award-winning filmmaker, Mico, of Alexandria, made clear in an interview that he wants to assure that filmmakers have their work screened for audiences who would not normally have the opportunity to do so without the Festival.
"From last year's success, we know that bringing a usually unseen piece of Hollywood and the international arts and entertainment to Northern Virginia was well received." This year's Festival include a second venue for a one-day music event at the Falls Church State Theater. Also a number of local Mosaic District merchants are Festival sponsors, opening their venues for celebratory events associated with the Festival.
One Northern Virginia filmmaker who will have a film showcased is Jai Jamison. He is the director of "TRI," feature length film about a journey of triathletes overcoming their own personal obstacles and the challenges of competing in a triathlon. The film was produced by Springfield's Red Zeppelin Productions.
This year's Northern Virginia International Film Festival will include late afternoon pre-performance events and evening gatherings at locations and shops throughout the Mosaic District. There will be a high energy, closing night Awards Ceremony at the Angelika Film Center on Saturday, April 30, 2016.