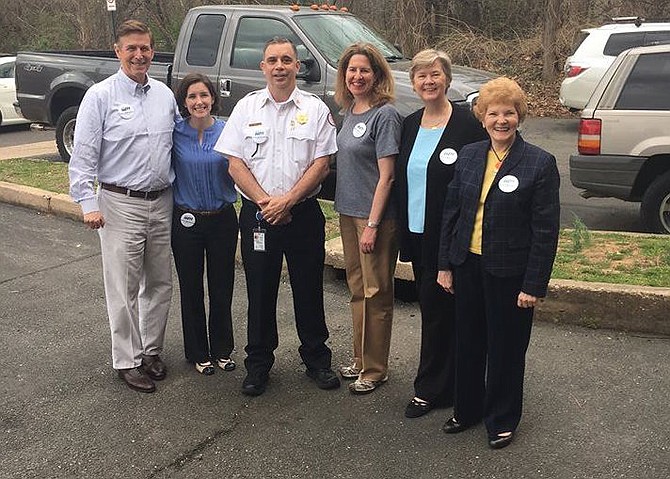 See more Meals on Wheels photos on Facebook.
Senior Services of Alexandria along with elected city officials, city employees, school and community volunteers delivered Meals on Wheels in March to celebrate March for Meals, raising awareness around senior hunger. Mayor Allison Silberberg proclaimed March as "March for Meals" month in Alexandria.

Speaker Series:
Senior Services of Alexandria will present Aging Well, Working Together for a Livable Community for all Ages, next in a speaker series, on Wednesday, April 13, 10 a.m. to noon, at the Beatley Central Library, 5005 Duke Street, Alexandria.
City representatives will discuss plans for making Alexandria a "Livable Community" for all ages and improving the lives of senior residents, programs and opportunities currently available to seniors and priorities for the future.

Register for this free event by calling Senior Services of Alexandria at 703 836 4414 ext 110 or visit seniorservicesalex.org/april-speaker-series-aging-well-in-alexandria/.