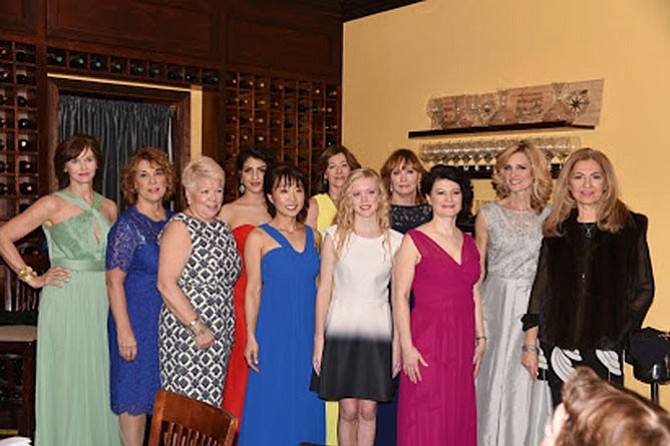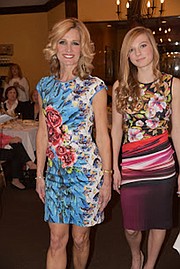 The New Dominion Women's club (NDWC) has announced its "7th Annual Spring Fling Fashion Show, Luncheon and Raffle" will be held on Sunday, May 1, to support local charities. This year's fun-filled event will feature the latest fashions from Bloomingdale's for the whole family. For the first time, there will be both male and female community leaders as well as teen models. The show will be held at Fleming's Steakhouse in Tysons. John Foust, Fairfax County supervisor, will make opening remarks about the importance of community spirit and coming together to help others.

Community leaders serving as models include: Del. Marcus Simon, Virginia House of Delegates and Chairman of the Board of the Greater McLean Chamber of Commerce; Peggy Fox, reporter and anchor at WUSA9; Marcia Twomey, executive director of the Medical Care Children's Partnership Foundation; George Sachs, executive director, McLean Community Center; Christina Girardi, educational director, McLean Project for the Arts (MPS); Bill DuBose, managing director, District Financial Advisors; Derrick Swaak, COO/Partner, TTR Sotherby's International Realty, and teens from local schools
The beneficiaries are at the heart of the event. This year the NDWC will donate proceeds to SHARE, Inc., Falls Church/McLean Children's Center, McLean Project for the Arts (MPA) and Safe Community Coalition.

Alina LeMay, president of the NDWC said, "Fashion and fundraising — what a perfect match! Don't miss the fun. Our fashion show is a our trademark fundraising event each year. Bloomingdale's will dazzle you and you will love seeing the latest styles. And, you'll be able to show your support for charity while having a great time. You can make a difference!"
Marcia Twomley said, "I am thrilled to have the opportunity to model again this year. The event last year was a huge success and this year will be even better. " A mother-daughter team will be featured when Peggy Fox hits the runway with her daughter Leah Horan of McLean High School.
The fashion show committee includes: Alina LeMay, Carol Brunner, Elizabeth Bartolon, Anne Deger, Kitty Gonzalez, Angie Hill, Jennifer Solopek, Ignacia Moreno, Mary Ann Miller, Joan Murray and Desi Woltman. Flowers are donated by member Sherry Heile.
The NDWC is accepting support through sponsorships, donations, raffle items, and ticket sales. To purchase tickets or find our more information, visit www.NDWC.org.