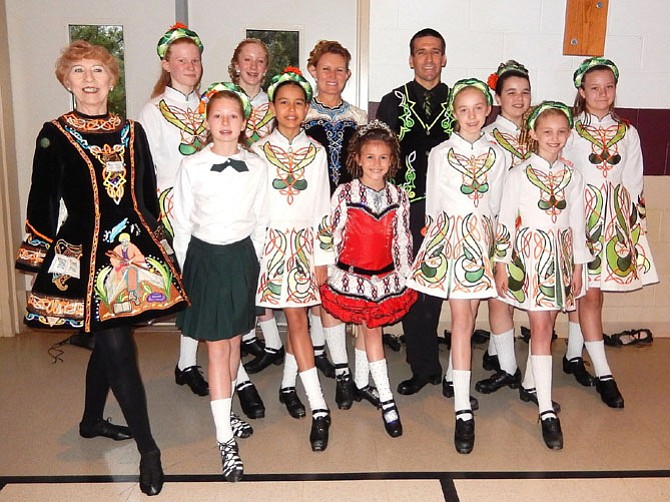 Everything from Korean drumming to Irish dancing, Guatemalan music and food from around the globe — it'll all be part of the 6th annual Centreville International Showcase. The evening of fun is set for Saturday, April 30, from 5:30-9 p.m.
Putting on the event is the Centreville Immigration Forum (CIF) and hosting it is Korean Central Presbyterian Church (KCPC) at 15451 Lee Hwy. in Centreville.
"Our hope is that holding it at KCPC will be a wonderful opportunity for expanding this community event," said event Chairman and CIF member Carol Robinson. "We have some awesome performers and restaurants participating. And what's exciting, too, is that this even further celebrates our embracing of diversity, from the food to the entertainment to the volunteers."
The Showcase has become so popular that it outgrew its previous venue and KCPC opened its doors to this multicultural event. And actually, said Roger Pyon, a member of the church's Community Outreach group, it's a natural fit.
The CIF runs the Centreville Labor Resource Center (CLRC) and, said Pyon, "We've been giving financial support to the CLRC since it started, but we wanted to do something active and hands-on. And our senior pastor, Eung Ryoo, wanted to open the church to the community and be more inclusive."
There'll be a full slate of international entertainment, including Korean drummers and twins Sanjana and Sanyuktha Srikanth performing a traditional Indian dance. Tinkuy will play the music of the Andes, The O'Neill James School of Irish Dance will do step dancing, and Jung Ok Lee and the MaeHwa Dance Team will perform the Korean Fan Dance.
Also performing will be Guatemalan dance group, Grupo Artístico Conquistando Sueños. It's comprised of people who both use and help operate the CLRC, and many of them are responsible for founding the Centreville International Showcase. This year, they'll do a "convite," a traditional dance done in colorful and festive costumes.
In addition, the Washington Area Senior Harmonica Group — whose members belong to KCPC and St. Paul Chung Catholic Church — will play a selection of music from around the world.
"Living, shopping and dining out in Centreville is a true, international experience, said CIF President Alice Foltz. "The Showcase reflects the amazing opportunities that we have to share our lives and traditions, right in our community."
Attendees will enjoy a variety of food, including Mexican, Salvadorian, Italian, Peruvian and Indian. Restaurants participating will be Two Amigos, Guapos, Ciao Osteria, Chicken Latino, Tandoori Village, El Quetzal and Cuna del Sol. And the women of Alpha Delta Kappa will provide desserts and snacks.
There'll also be a silent auction featuring items such as: Vacation getaways to a cabin in the Pennsylvania mountains, four tickets to a Washington Nationals game; a quilt; baskets of wine, coffee, food and makeup; gift certificates for massages, manicures, oil changes and restaurant meals; and a free, one-month gym membership plus three personal-training sessions.
The CIF sponsors the Showcase each year to bring the community together for an evening of fellowship and fun. Admission is free; the event raises money to help support the CLRC through a 50-50 raffle, food purchases and a silent auction. Tickets for dinner may be purchased in advance at the CLRC or via www.centrevilleinternationalshowcase.org/.

CLRC Director Molly Maddra said people will love the Showcase because it's an evening of fun for the whole family. "We invite everyone to enjoy the many cultures that make up our community," she said. "And we're thankful for the support of over 20 community partners, including KCPC and 10 area restaurants. This event will showcase the diversity of Northern Virginia, and KCPC is the perfect backdrop for something that highlights so well the amazing culture in the Centreville area."