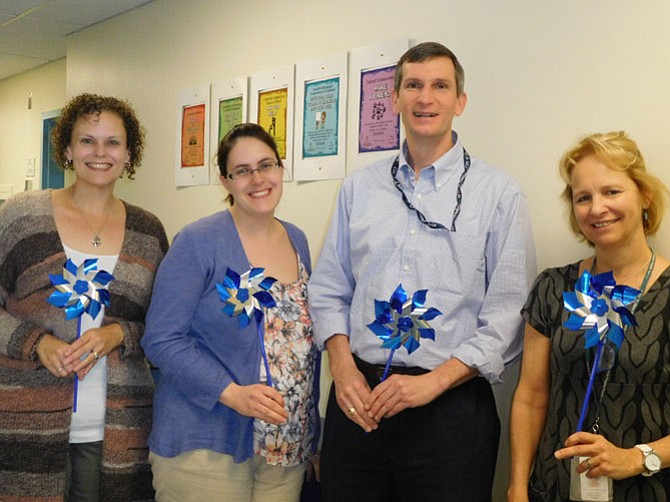 When you hear about child sexual abuse, many thoughts might go through your mind:
"They should go to jail."
"Parents should keep a closer eye on their children."
"Who would do that to a child?"
These thoughts distance us from what has happened, making it easier to dismiss the sexual abuse because it happened to someone else. Maybe it involved someone with celebrity status, or it happened a long time ago, or it happened within a certain institution. These thoughts allow us to believe it will never happen to the children that we know.
But we need to shift our thinking because that simply is not true: 1 in 10 children will be sexually abused by their 18th birthday; 90 percent of victims are abused by someone they know and trust; and 80 percent of the abuse happens in one-on-one situations.
The thought that goes through your mind should be: "What can I do to prevent it from happening in the first place?"
As parents, professionals, or simply members of the community, we need to take action to protect the children in our lives from child sexual abuse. We need to learn to recognize the signs of child sexual abuse, react when child sexual abuse is disclosed, and respond in ways that keep children safe.
What else does it mean to you? To four organizations in Alexandria, it means we must act now to protect children. It means there is something we can do and we are not powerless against those who would take away a child's innocence.
The Center for Alexandria's Children, SCAN of Northern Virginia, Healthy Families Alexandria (a division of Northern Virginia Family Service) and the Alexandria Department of Community and Human Services began a group called CAPCA (Child Abuse Prevention Coalition of Alexandria).
Although four distinct organizations, all exist and work together in our community to protect children, educate families, and provide services and supports to help families overcome trauma, such as child sexual abuse.
Through a series of trainings in April, National Child Abuse Prevention month, CAPCA provided opportunities for community members to learn about what it means to be a mandated reporter, the 5 Steps to Protecting Our Children using the Darkness to Light-Stewards of Children training curriculum, and how bystanders can protect children from boundary violations and sexual abuse.
CAPCA also hosted a public screening of "Breaking the Silence," a documentary film addressing the issue of child sexual abuse. You may also have seen CAPCA's pinwheel gardens "planted" around town, symbols of support for child abuse prevention.
It's been a busy month for CAPCA, but our work will continue all year long to prevent child sexual abuse in Alexandria. But what will community members like you do? Because prevention won't succeed until more of us change the way we think about child sexual abuse, and take action.to do something about it.
Take Action
Three steps you can take:
Schedule a training for your community organization, school or parenting group.

Invite a CAPCA member to speak to your faith community, civic group or workplace.

Commit to having at least three conversations about child sexual abuse prevention.