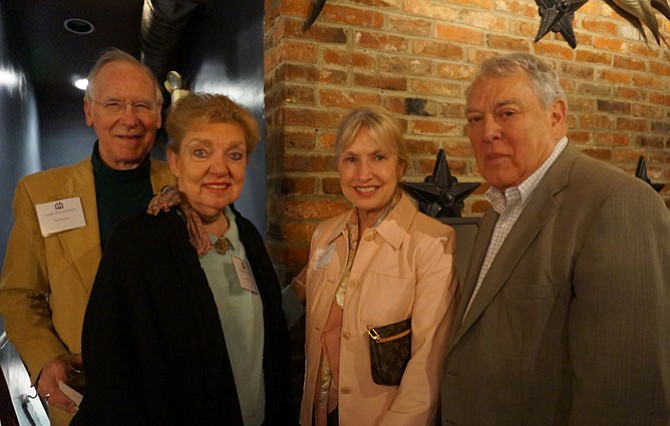 See more Spring Forward photos on Facebook.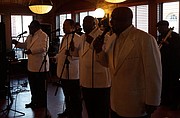 The Motown sound of The Intruders brought down the house while raising funds for Community Lodgings at the 11th annual Spring Forward Fundraiser April 10 at Union Street Public House restaurant.
More than 130 people turned out to hear the award-winning recording artists, who joined local entertainers Nancy Hines and DC Lou as the organization raised over $37,800 to benefit homeless families.
Among those attending were Mayor Allison Silberberg, Vice Mayor Justin Wilson, City Council members Will Bailey and John Chapman and former Mayor Bill Euille.
"I was absolutely thrilled with how our Spring Forward event turned out Sunday night," said Community Lodgings Executive Director Lynn Thomas. "The food and service was fabulous and The Intruders gave an incredible concert. The entire restaurant was packed and we were dancing with the band. It was a night that I will remember for a long, long time. My only concern is how to top it next year."
Union Street Public House owners Jan and Jay Test once again donated the use of the restaurant and catering to Community Lodgings, a nonprofit that works to help families lift themselves out of poverty through affordable and transitional housing and youth education programs.
For more information visit www.CommunityLodgings.org.