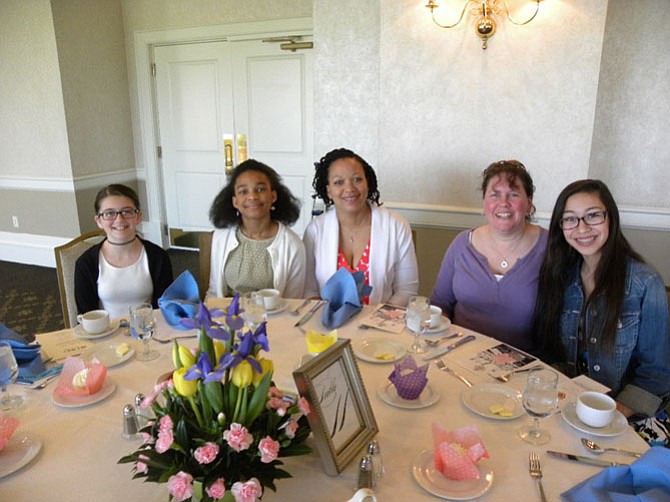 Photo Gallery
DKG Luncheon 2016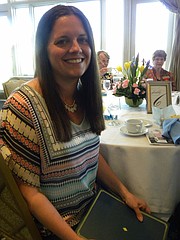 Click Photo for Flash
The Beta Delta Chapter of DKG Society International awarded scholarships to novice teachers in Fairfax County and Washington, D.C. on Sunday, April 17 in Springfield.
The recipients were Hayfield Secondary School history teacher Margaret LeGendre; Browne School Campus in Washington, D.C. kindergarten teacher Colleen Wilson; and Orange Hunt Elementary counselor Leigh Ashurst. Each person received the Novice Teacher Grant of $400.
Iris Warren, chair of the scholarship committee, said the candidates are teachers who are energetic, hard-working, innovative and willing to learn from others.
Colleen Wilson was surprised when she found out she won. "It was exciting," she said.
DKG members also awarded the first Brand Award to Olivia Alsbrooks. The award recognizes members who contribute in the day-to-day work that supports the chapter.
Brendan Lui, a student at The Potomac School, performed "Moments from Metamorphosis" on the tenor saxophone.
There was also a fashion show where members modeled clothes, shoes and accessories from Details of Occoquan.
Some 90 members and guests attended the luncheon held at the Springfield Golf and Country Club.
The event concluded with a basket raffle to raise money for the Novice Teacher Grant program and other charities selected by members.
DKG Society International is a professional organization which aims to promote professional and personal growth in women educators. For more information, go to http://www.dkg.org/,