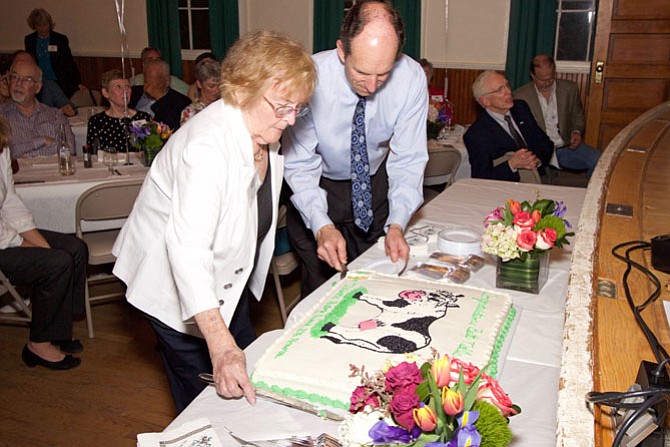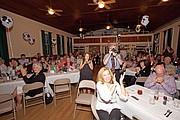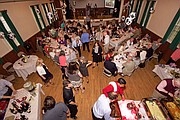 Former award winners, Great Falls Historical Society (GFHS) board and members and many friends of Betty Swartz gathered last Thursday to participate in celebrating Betty's many contributions. Greg Haymans, Chair of the Tibbetts Award Selection Committee conveyed the Award. Karen Washburn, member of the committee, provided the history of the award.
The Great Falls Historical Society recognized Betty for her many years of work in the fields of education and historic preservation. Betty's accomplishments include: An outstanding outreach program for local school children that conveys local dairy farming history through stories and artifacts; advocacy for the preservation of former dairy farm properties as open spaces; and the dissemination of local history through her coordination of Great Falls Days and Old School Days. For many years, Betty Nalls Swartz has educated and entertained countless people with demonstrations and stories of former times, preserving a valuation part of our local history that will surely live on in our collective village memory for generations to come.
The Old Brogue catered the event with elegant recipes fitting of a banquet. The Stewart Sisters played country music. In addition to TR Cook, Mara Szabova photographed, while Badri Glonti videotaped the event. Effie Shaw baked the cake which featured the famous cow that Betty brought to many events to show children how to milk a cow.