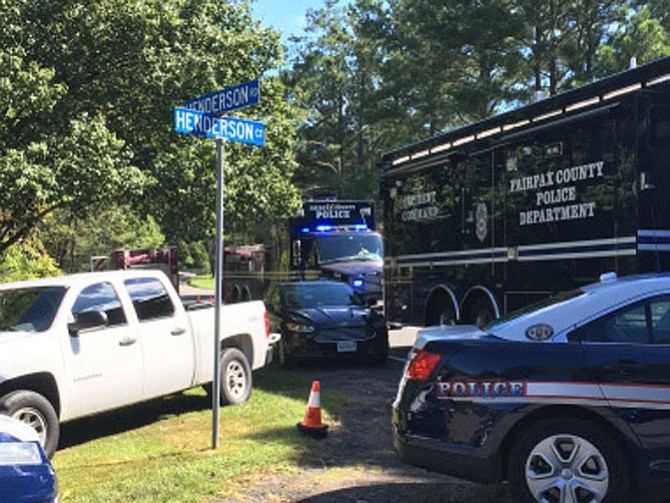 Sully Police District officers were called to a home in the 11900 block of Henderson Court shortly after 9 a.m. on Monday, Aug. 22 for the report of a 20-year-old man experiencing emotional distress, possibly armed with a handgun and allegedly threatening to harm himself.
Officers established a perimeter around the home and neighbors were notified by the Department of Public Safety Communications (DPSC) through the use of a reverse 911 call. DPSC personnel kept the man on the phone until crisis negotiators arrived. Family members, initially inside the home, were able to leave without harm.
A barricade was officially declared at about 9:56 a.m. and a SWAT team was dispatched to the scene. Personnel from Mobil Crisis and from the Fairfax County Fire and Rescue Department were also called to the scene. Negotiations continued until the man inside the home surrendered and was taken into custody shortly after 3 p.m. There were no injuries. A temporary detention order was obtained for the man who will be evaluated.