Welcome to the 2016-17 school year in Fairfax County Public Schools. With each new school year, we have the wonderful opportunity to build upon our previous successes and continue to improve our work with our students.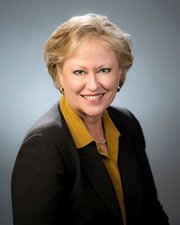 We are continuing to look to our Portrait of a Graduate and our strategic plan in shaping our future work. Our most pressing challenge is making this vision a reality for every child in our system. How do we refine what we do to ensure that all of our students graduate well-prepared for this rapidly changing world? We acknowledge that this is a daunting challenge, but there is no school system in the United States more well-prepared and well-equipped to effectively respond to these important issues.
The goals of education can no longer simply be to provide the basic literacy skills for the majority of the students, while reserving the teaching of skills for higher order 21st century thinking for a select few. As we learn more about the skills our students will need for success in this changing world, we recognize the need to innovate — to consider new and different ways to design instructional practices to support the development of these essential skills.
We are also working to define contemporary teaching and learning practices while better integrating technology. For example, through a pilot program we are calling FCPSOn — this year we begin evaluating how digital resources can best scaffold that model — and how we provide teachers and students with the tools and policies needed to facilitate the use of that technology.
One change you will see this school year is a new central website and a new FCPS logo. Our new website will better serve everyone — it is mobile responsive, features more modern design — and search will work. As we modernized our website, we also believed it was time to reimagine the FCPS logo. While the previous logo has served us well for 40 years, we heard from many that it was time to transform our logo to one reflective of who we are now and who we aspire to be in the years to come.
Our new logo includes a tie to our legacy, while representing our role as a catalyst — sparking curiosity, learning and excellence for our students, employees and community.
I wish all students, teachers, parents and the entire FCPS community a very successful and fulfilling school year in FCPS where all are engaged, inspired, and thrive.