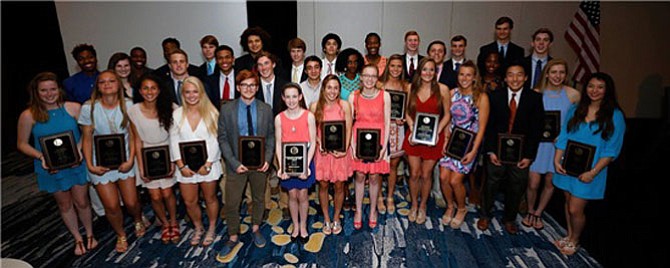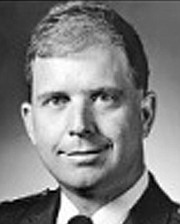 Rick Moon enjoyed country music, boating and being on the water. The Alexandria native was also passionate about sports so when he died suddenly in 2013, his mother Marion Moon looked for a way to keep his spirit alive.
"The youth of our city were important to Rick so last year I made a donation to the Alexandria Sportsman's Club scholarship fund in his name," Moon said. "This year I decided to do a matching funds drive to generate more money and help high school students go to college. These young people are the ones we need to invest in. They're the ones taking care of our world when we are gone."
Moon will match up to $12,500 for donations made to the ASC scholarship fund through Dec. 31, 2016.
"These young people are the ones we need to invest in." — Scholarship donor Marion Moon
"The Alexandria Sportsman's Club awarded eight scholarships totaling $16,000 last May," said ASC president Tom McHugh. "Our goal is to increase that this year if we can generate the funds to do so."
Rick Moon, the older of Moon's two sons, would have celebrated his 60th birthday on Dec. 7. Moon lost her youngest son, USAF Maj. Craig Moon, just four years earlier. Both died suddenly in their sleep of heart attacks.
"When my youngest son died in 2009, I wanted to do something to celebrate his life and at the same time ease the heartbreak," said Moon, who is passionate about helping young students get the education they need to succeed. In honor of her son Craig, Moon sponsors scholarships in his name at Fork Union Military Academy.
"I want to inspire people that maybe when they have a tragedy, celebrating the life of their loved one is the way to heal," Moon said. "But in turn you are helping other people. Because my sons lived other young men and women are benefitting — that's how I look at it."
For Moon, this is a way to continue to heal from her loss.
"I don't know how people survive without faith," said Moon, who serves on the board of trustees at Fork Union Military Academy and John Leland Center for Theological Studies. "It takes the pain away to celebrate my son's lives and know that other lives have been changed because of them. At Fork Union, I am helping young people that are the leaders of tomorrow and we need strong leaders."

Donations to the Sportsman's Club can be made in two ways: Write a 100 percent tax deductible check to Alexandria Sportsman's Club, PO Box 1011, Alexandria, VA 22313; donate online at www.alexandriavasports.org.
"Right now we are at about 75 percent of our goal," McHugh said. "No donation amount is too small."
For Moon, the ASC matching funds campaign is helping inspire others in Rick's memory.
"Rick loved helping children," Moon said. "And for me, you survive by helping other people."