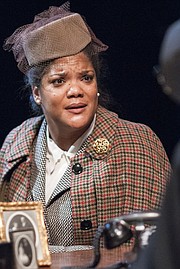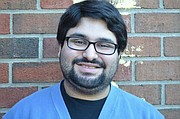 The Helen Hayes Awards, now in its 32nd year, recognizes outstanding achievement in more than 90 professional theatres across the Washington metropolitan area, including Northern Virginia. The nominees for the 2016 Helen Hayes Awards were recently announced. 1st Stage, performing in Tysons near the Spring Hill stop on Metro's Silver Line, received six nominations.
"The recognition of 1st Stage among so many talented artists and companies is a great privilege, said artistic director, Alex Levy. "This was an exciting year of live theatre in the DC area, and we are proud to have been a part of it."

1st Stage received Helen Hayes nominations for:
Outstanding Musical Director, Walter "Bobby" McCoy for "Old Wicked Songs,"
Outstanding Lighting Design, Robbie Hayes for "The Good Counselor,"
Outstanding Sound Design, Kenny Neal for "Old Wicked Songs,"
Outstanding Supporting Actress in a Play, Lolita Marie in "Doubt, A Parable,"
Robert Prosky Award for Outstanding Lead Actor in a Play, Philip Hosford in "Old Wicked Songs,"
Outstanding Play: "Old Wicked Song."
Named for the legendary First Lady of the American Theater, the 2016 Helen Hayes Award recipients will be announced at a major ceremony to be held on May 23.
Often featuring young and emerging actors, plus a separate gallery space, 1st Stage's first full season was 2008-09. In 2010, 1st Stage received the John Aniello Award for Outstanding Emerging Theatre Company excellence from the Helen Hayes Awards. The theater troupe is also a recipient of an American Theatre Wing National Theatre Company award among its other honors and awards.
1st Stage performs at 1524 Spring Hill Rd, Tysons. The theater company's current production is "When the Rain Stops Falling." Information about 1st Stage at www.1stStageTysons.org.