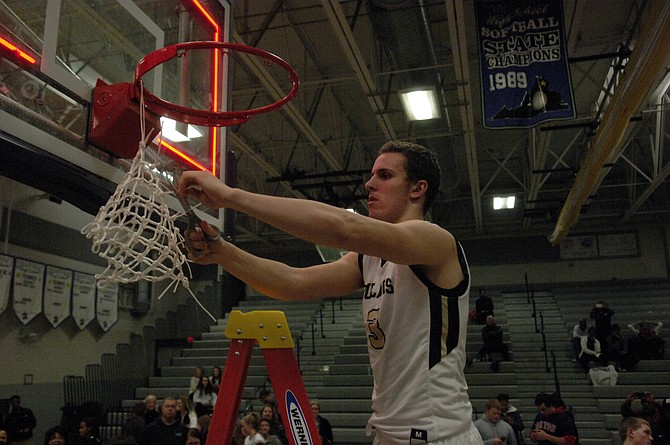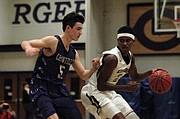 The Westfield boys' basketball team's ultimate goal is to win a state championship, but for now, the Bulldogs will settle for a title of the conference variety.
Seniors Tyler Scanlon and Blake Francis combined for 56 points and Westfield secured its second consecutive Conference 5 championship with a 76-61 victory over Chantilly in the tournament final on Friday night at Chantilly High School.
"Every [title] is important," said Scanlon, who has now won a pair of conference championships and a 6A North region title in two seasons after transferring to Westfield from Paul VI. "They hang banners for [conference] championships for a reason --- they mean something [because of] the rivalry games you're playing."
Scanlon, the conference Player of the Year, scored 32 points and Blake, a first-team all-conference selection, finished with 24. The duo combined to score 25 of Westfield's 27 first-quarter points as the Bulldogs built a 15-point lead at the end of one. Westfield led 47-33 at halftime and maintained a double-digit advantage throughout the second half.
After Chantilly cut the Westfield lead to 10 in the third quarter, Francis and Scanlon scored the next seven points to build the Bulldogs' advantage to 62-45.
When asked about the performances of his senior standouts, Westfield head coach Doug Ewell, the conference Coach of the Year, answered with an eye toward the future.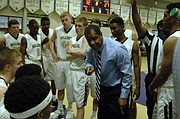 "We need some other guys to step up," Ewell said, "and take the load off them."
Senior guard Hank Johnson scored 10 points for Westfield, senior guard Joe Katchmark finished with eight and junior guard Kory Jones added two.
Westfield improved to 19-2 and extended its win streak to 18 games. The Bulldogs' two losses came during their first three games, when some of the team's key players, including Scanlon, were still playing football.
Last season, Westfield won 25 straight games, including a triple-overtime affair against Landstown in the state semifinals, before dropping a heartbreaker to Colonial Forge in the state championship game. The Bulldogs missed four free throws in the final minute and fell 47-46.
For the second straight season, Westfield enters the region tournament riding a lengthy win streak.
"This is good for us," Francis said. "This is a good boost for us. It's a starting point for us to get back to states. … I think the guys will really be ready on Monday and try to make a run for state title."
Chantilly senior center Zack Crenshaw, a first-team all-conference selection, led the Chargers with 23 points. Junior forward Elijah Ford and sophomore guard Christian Parana each had 13.
Chantilly dropped to 12-13 overall and will host Washington-Lee in the first round of the regional tournament at 7 p.m. on Tuesday.
Westfield will host Hayfield at 7 p.m. on Tuesday.