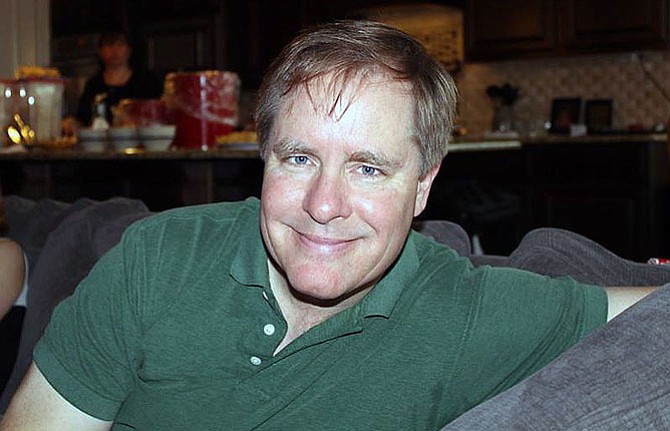 It began with a camera and a Christmas tree.
A Kodak Handle instant camera and a family Christmas tree, to be precise.
This was the gift that Brian Trompeter received from his parents on Christmas Day almost four decades ago, when he was just twelve years old. This was the camera – the cool, cutting-edge camera that was probably, back then, the envy of every kid on the block – that launched his journey into journalism. This was the gift that sparked that first flame, ignited that first fuse, and left this passionate pre-teen from Midland, Michigan hopelessly, helplessly hooked.
That very next year, Trompeter bought his own camera -- this time, a 35 mm -- and shortly thereafter, at the tender age of 14, his very first photographs were published in the "Midland Daily News."
Trompeter's early career path took a few interesting twists and turns, as most paths do, but throughout it all, his interest in journalism never really waned. (He once backpacked through Europe for four months, worked a brief stint as a U.S. Census Bureau enumerator, and worked in the retail and restaurant industries.)
In 1995, Trompeter was hired by The Connection Newspapers to cover the areas of Vienna and Oakton, where he worked as a writer and editor for five years. From there, he was hired by the Sun-Gazette Newspapers, to cover McLean, Vienna, Oakton, Great Falls and Tysons Corner -- all fast-growing, highly-diverse geographic areas that provide good, solid material for good, solid journalists such as Trompeter.
This is why the Great Falls Writer's Group (GFWG) has invited Trompeter to speak on Thursday, March 24 at the Great Falls Library (11 a.m.), where he will spend time reflecting on his own career in journalism, on the changing face of journalism itself, as an industry, and on the dynamic, fast-changing world of photojournalism as well.

His four-year-old nephew Michael shot the photo that appears in this article.