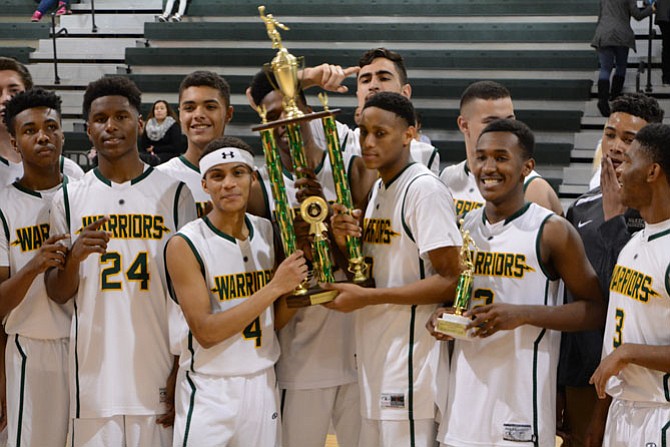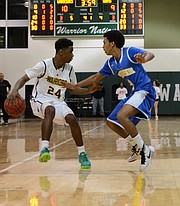 The more important championships are won in February and March, but for the Wakefield boys' basketball team, its performance during the final of the George Long holiday tournament on Dec. 30 resulted in a confidence-boosting close to 2015.
The Warriors overcame a 12-point halftime deficit, senior Deng Nhial scored in the closing seconds and Wakefield defeated Robinson 65-63 to win the George Long tournament title.
The Rams led 43-31 at halftime, but the Warriors battled back in the second half and improved to 11-0 after guard Alan Treakle penetrated in the closing seconds and dished to Parks for the game-winner.
Seven of the Warriors' 10 wins prior to the tournament championship came by double digits.
"Robinson was really handing it to us," Wakefield head coach Tony Bentley said. "... We had to fight back. It was good to see the guys fight back and have some adversity hit and see how we handle things."
Treakle and Nhial are only the Wakefield returners who played significant minutes last season. Many of the Warriors' key contributors this year are transfers in their first season at Wakefield, including Halil Parks, Jonathan Adams and Eric Martin.
"For my guys, all these guys are new," Bentley said. "... This was a little test to say, 'Hey, if we put our heads together, we can actually win something.'"
Parks earned tournament MVP honors and is averaging 14.2 points per game. Treakle leads the team in scoring at 15.7 points per contest. Adams averages 13.8 and Nhial averages 13.4.
Sophomore forward Amari Cooper leads the Warriors in rebounding at 5.8 per game.
Bentley also praised the play of senior point guard Martin.
"Eric doesn't get the credit that he deserves," Bentley said. "His on-ball pressure on defense is great."
Wakefield will travel to face Edison at 7:15 p.m. on Friday, Jan. 8.