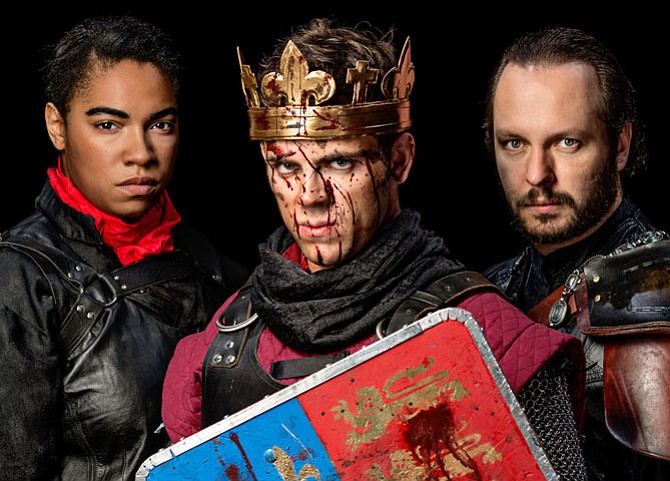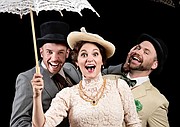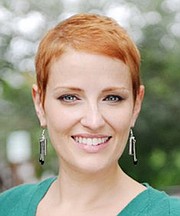 Back by popular demand the American Shakespeare Center (ASC) on Tour brings its unique hallmark to William Shakespeare performances at the Alden Theatre. The ASC on Tour presents not only accessible interpretations of the Bard, but performances are accomplished as in Shakespeare's own times, with original staging conditions; on a simple stage, without elaborate sets, and with the audience sharing the same light as the actors.
"Apart from the fact that ASC does incredible work, Alden audiences have enthusiastically embraced the company. Tickets sell quickly, and patrons always rave about the ASC experience." said Sarah Schallern, director, performing arts, McLean Community Center.

"The ASC productions are so engaging and accessible," added Schallern. Any number of audience members at previous ASC productions have called the productions "simply awesome" and "almost heaven." What is more, the cast performs live music and singing related to each play before each show.
Schallern received so many requests for the ASC, that the Alden will "grant our patrons' wishes by bringing ASC on Tour to perform all three of their touring productions." This year the productions will be two by William Shakespeare; the Ides of March tragedy of "Julius Caesar" and the history of English warrior King "Henry V" as well as the satirical "The Importance of Earnest" with its subtitle of "A Trivial Comedy for Serious People" by English author Oscar Wilde.
This year's ASC on Tour is called the "Dangerous Dreams Tour." It is a befitting title given the perilous or daring journeys of many characters in the theater productions. Characters learn too late to be careful what they may dream for there are serious unintended consequences, some deadly, and some startling.
"We scour the country for the right 10-12 actors to perform dozens of roles in these plays," said ASC Artistic Director Jim Warren.
"Brush Up Your Shakespeare" is an exceptional special event that has become a regular feature at the McLean Community Center. Held an evening before the ASC performances, an expert panel aims to maximize patrons' knowledge of The Bard in a user-friendly manner. The panel includes Hannah Hessel Ratner from D.C.'s renowned Shakespeare Theatre Company, Cass Morris with ASC's education department, and Tory Virchow, an upper school English teacher at the Potomac School with training from ASC and the Folger Shakespeare Library.

Do make a date with The Bard and Oscar Wilde. It's all right in the nearby neighborhood.
Where and When
American Shakespeare Center on Tour at the Alden Theatre, McLean Community Center, 1234 Ingleside Ave, McLean.
"Julius Caesar" on Friday, Jan. 22, 8 p.m.
"The Importance of Being Earnest", Saturday, Jan. 23, 2 p.m.
"The Life of King Henry V" on Saturday, Jan. 23, 8 p.m.
Live music starts 30 minutes before each show.
Tickets: $35/$20 MCC district residents.
Tickets to all three plays for $88/$50 MCC district residents.
Call 703-790-0123 or visit http://www.mclean...">www.mcleancenter.org
"Brush Up Your Shakespeare; Insider Knowledge."
Thursday, Jan. 21 at 7:30 p.m.
Tickets $6/$3 MCC district residents.
Call 703-790-0123 or visit http://www.mclean...">www.mcleancenter.org