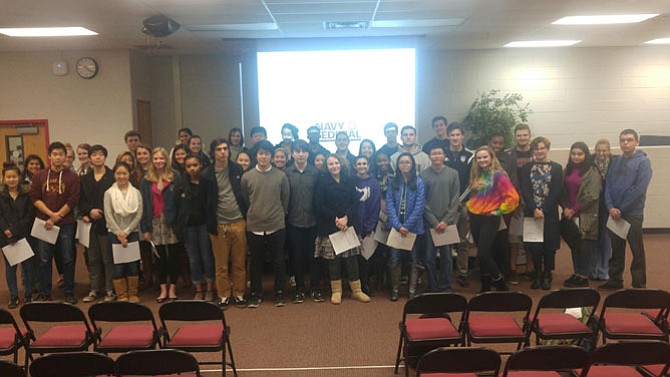 Maureen Loftus, executive director of LearningRx of Vienna and Reston is leading the fourth annual Tysons Regional Chamber of Commerce (TRCC) job shadow program for 60, 11th and 12th grade students of Oakton, James Madison and George C. Marshall high schools in Fairfax County, where students will shadow professionals in various industries for one day in January or February. The program received a Blue Ribbon Award from Fairfax County Schools in 2014. Loftus is heading up the program as she is the chair of the TRCC's Youth and Education Committee. For more information, go to www.learningrx.com.
More than 30 local companies are hosting students.
Oakton, Madison and Marshall high school students who are interested the TRCC Job Shadow Program filled out an application to select their areas of career interests. Job shadow programs are available in the following professions: acting, accounting/finance, aerospace, architecture, business management, culinary, cyber security, education, engineering, fashion, government, graphic design, human resources, law enforcement, nonprofit management, network security/administration, photography, PC support/help desk, public relations, sales/marketing, software development, and web design/development. For more details, go to www.tysonschamber.org.
Loftus has been the TRCC's Youth and Education Committee chairperson for the past three years and a TRCC member for six years.
Visit www.learningrx.com.