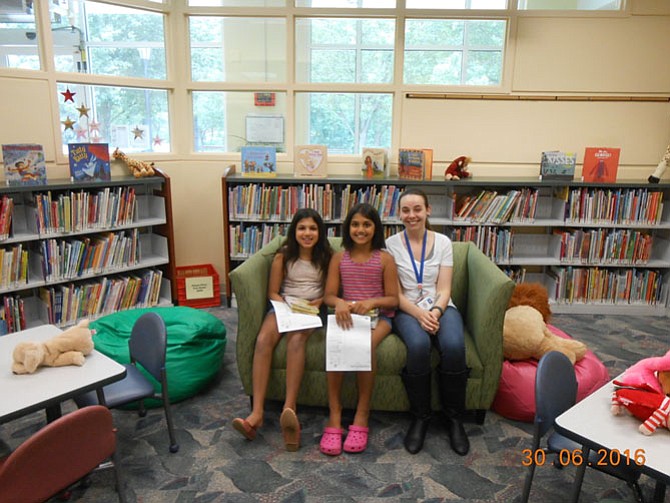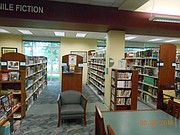 With summer underway, local libraries are encouraging kids to participate in the Summer Reading Challenge. The Summer Reading Challenge's theme this year is "Read For the Win" and it aims to keep children reading while school is out.
In Great Falls, children who complete the challenge, in addition to receiving a coupon book full of fun deals, get their names on a star on the wall in the library. Great Falls Library already has a handful of stars adorning its walls. "We have children, very above average here, and they really take it as a challenge, so they're like, 'I'm going to read 15 books as fast as I can!' And I tell them, 'Well you have to keep reading in the summer, you can't just stop! It's only a week in, you're not done,'" said Daniela Dixon, Great Falls Library branch manager.
Once the summer begins, the library shelves clear out. For particularly popular books in high demand, Dixon mentioned the library has lots of extra copies.
The Summer Reading Challenge wants kids to read, so it does not assign books. Rather, it allows the children complete freedom over what they read.
"Unfortunately during the school year, a lot of kids don't have time to do a lot of fun reading, to just sort of explore and read whatever they feel like, so when the summer comes, that's a great opportunity, and you'll see a lot of our shelves start to get more empty because then kids finally have time to just read what they want," Dixon said.
For parents of reluctant readers, the library is able to pick out and suggest books that can get kids into reading. According to Dixon, "it's largely a question of finding the right book for the children. We are so familiar with the books that we know what books are going to spike their interest and get them going. And once they get hooked, they can be readers for life."
Great Falls is also incorporating a reading challenge for adults this year. To complete the challenge, parents must read five books.
Their names are then entered into a drawing for a gift basket that includes gift cards to Barnes and Noble and Starbucks, among other things.
Dixon pointed out that the library is a place for the entire family to enjoy, and that parents often enjoy sitting nearby and talking with each other, as their children either look for books or play – the library has Legos, tea sets, and coloring books.
The Summer Reading Challenge is a hit for many families. "It's the second year we've done the summer reading challenge. They loved it last year, that's why we came back," said Ankeeta, whose two kids Nishka, 9, and Aanya, 9, were checking out books in the Geronimo series.
At the end of August, Great Falls Library has a big ice cream party. While the library doors are always open to everyone, the party is in theory designed to reward the participants of the Summer Reading Challenge. As Dixon says,"I like to say our brand is books and our mission is reading."