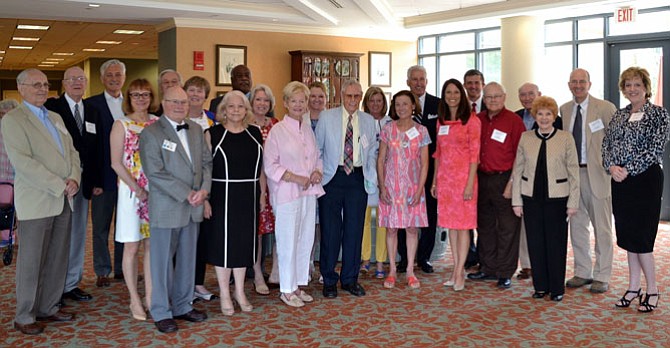 See more SSA Annual Meeting photos on Facebook.
Senior Services of Alexandria held its 2016 Annual Meeting at Goodwin House Alexandria June 22, recognizing past and current board members and welcoming new ones to the organization.
"As our city's population of seniors grows, so do their needs," said SSA board chair Donna Shaw. "It's the incredible staff, caring volunteers and our community partners that allows us to continue moving forward with new ideas and programs."
Attendees included volunteers and supporters of the organization along with and past, present and future board members. Outgoing board members Carter Flemming, Gordon Kromberg, Mike McCaffree Jr., and Council Member Del Pepper were recognized. Mayor Allison Silberberg was the featured speaker.
"During my term, my top commitment is to do all I can for the seniors of this city," Silberberg said. "We owe our seniors a debt of gratitude that can never be repaid."
For more information on Senior Services of Alexandria, call 703-836-4414 or visit www.seniorservicesalex.org.