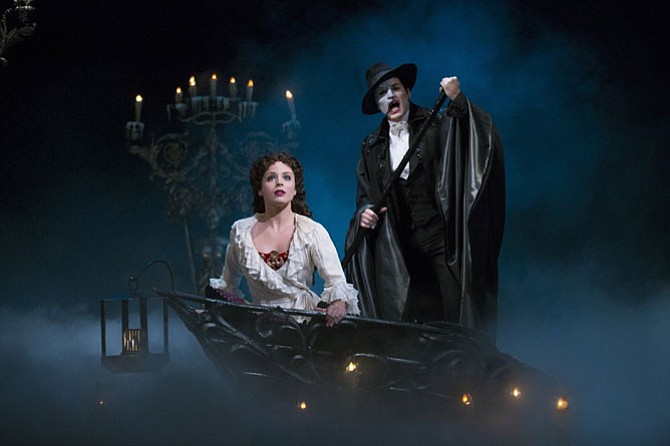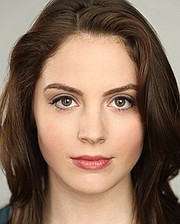 Where and When
Fairfax Symphony Orchestra presents "An Enchanted Evening: The Music of Rodgers & Hammerstein Created and Conducted by Luke Frazier, featuring Mary-Michael Patterson and Hayley Travers" at the Center for the Arts, George Mason University, 4400 University Drive, Fairfax. Performance Saturday, March 12, 2016 at 8 p.m. Tickets: $34, $46, $58. Call 888-945-2468 or visit http://cfa.gmu.edu">cfa.gmu.edu.
Spring is arriving with its jaunty cherry blossoms and daffodils. A lovely time to enjoy an evening with the American Songbook created by Rodgers & Hammerstein, Harold Arlen and other composers who wrote classic musical numbers so beloved still.


Audiences will be able to take in the musical American Songbook with the Fairfax Symphony Orchestra (FSO) under the baton of conductor Luke Frazier. "I enjoy serving as the Principal Pops conductor of the FSO because it allows me to present engaging programing to such a diverse audience," said Frazier.
"With the help of the wonderful FSO musicians we are enriching the lives of the greater Fairfax community, an opportunity I consider an honor and privilege," added Frazier.
At the FSO "An Enchanted Evening" concert, "audiences can expect to hear two incredible singers, Broadway's Mary Michael Patterson and local vocalist Hayley Travers, supported by the FSO," said Frazier. It will be a program of fabulous songs that women vocalists like Judy Garland, Rosemary Clooney, Chita Rivera, and Eartha Kitt brought to great attention.
The performance will include legendary songs such "Over the Rainbow," "You'll Never Walk Alone," "Misty," and "Come Rain or Come Shine," along with many more. "This program will tug your heartstrings, make you laugh and keep your toes tapping," said Frazier. "Our two soloists, Mary Michael Patterson and Hayley Travers, are both consummate interpreters of the American Songbook and are sure to leave a lasting impression with anyone who attends."
Patterson spoke of her affection for the great American standards since she was a child watching old movie musicals with her mother. The songs never faded away.
"The American Songbook is not just for those of a certain age, but for everyone." said Patterson who has appeared in Broadway shows such as "Phantom of the Opera." "These classic songs are treasures; not only to preserve but to reinterpret. They tell stories with melodies that make you feel love, heartbreak and living."
Patterson promises to honor the classic song repertoire, even as she reinterpreted them with Frazier's very own FSO arrangements. She spoke of her own personal connections to "Over the Rainbow," which she described as "an astounding song with lyrics of wanting and trying to live big dreams that resonate."

"Our 'Enchanted Evening' is about life, all of the ups and downs and twists and turns that we encounter," added Frazier. Something to savor, indeed.