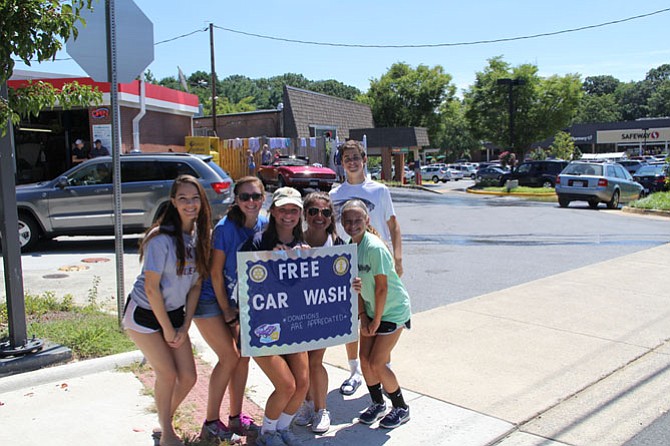 The Great Falls Interact Club will partner with Habitat for Humanity in Lynchburg, Va. this summer to help with the restoration of an energy efficient home for a local family.

Interact Co-Presidents Thompson Brownlee and Ashley Baradar presented the project to the Rotary Club of Great Falls at a meeting on April 21.
"The Rotary Club of Great Falls - and the Great Falls community at large – is very proud of the exemplary leadership and commitment to Service Above Self demonstrated by these youth," said Andy Klaff, Rotary Club of Great Falls member and mentor to the Interactors.
The Great Falls Interact Club was formed in 2012, shortly after the Rotary Club of Great Falls was founded. The Interact Club, like the Rotary Club, is part of Rotary International.

Most recently, the Great Falls Interact Club has been supporting a school and community in Tela, Honduras, through local fundraisers. Funds, raised here locally, have been used to support school playground renovations and meet other needs in Tela.

The Interact members will be holding various fundraisers – including bake sales and car washes in the Great Falls area -- to help meet their fundraising goal of $2,500.
Tax deductible contributions can be made to the Rotary Club of Great Falls Foundation, Inc. c/o Stan Corey, United Capital, 746 Walker Road Suite 16, Great Falls, VA 22066.
For more information about the Great Falls Rotary Club or the Interact summer service project, go to www.rotarygreatfalls.org.

More like this story