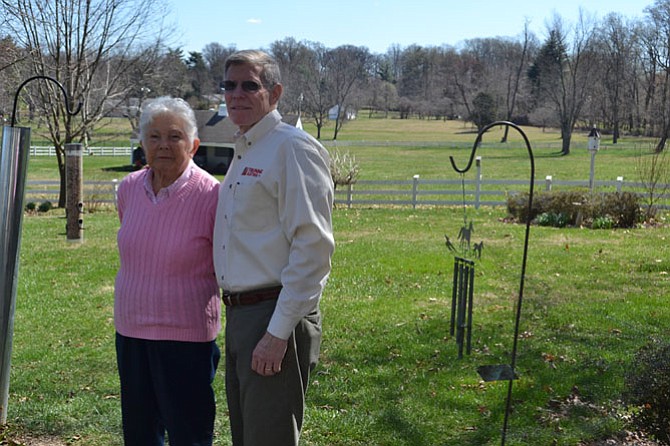 Sitting in the living room of her Potomac home where she raised five sons, Jean Trunnell and her son Jack reflected on the family's business, Trunnell Electric. The company celebrates 80 years in business this year. The Trunnells discussed the evolution of their business, including what has worked and what hasn't, the ways in which they've had to reinvent themselves and their survival strategies and secrets in a business environment that has been difficult at times.
Trunnell Electric, founded in 1936 by W.K. and Leroy "Dutch" Trunnell, is still a family business led by the second and third generation — three of Dutch's sons and a grandson. The family's cohesiveness and ability to work well together is rooted in mutual respect for each other, a quality that was modeled by their parents, said Jack Trunnell. "It was taught and not taught," he said. "It was set with how [my parents] interacted with one another and what [their] expectations were for us in terms of respect for one another and people in the community."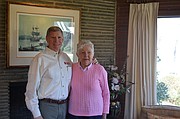 "Dad taught us that you can't sit back in life and hope that somebody recognizes your raw talent. It doesn't happen."
— Jack Trunnell, Trunnell Electric
Jean Trunnell says she and her husband valued hard work, which they instilled in their sons. They were determined that their children would not rest on the laurels of the parents' efforts and success. "All five of the boys grew up in the business," she said. "They didn't sit around all summer long. They went to work when they were about 14. Today, all of them know how wire a house."
The company began with a residential customer base. Two-thirds of the residential communities in Bethesda, Chevy Chase and upper Northwest D.C. were wired by Trunnell Electric in the 1940s -1960s, and during the 1970s -1980s. "In terms of Trunnell's presence in the Bethesda area after they made that transition to the commercial side, if you look at what is known today as the Woodmont Triangle, Trunnell wired most of those [buildings]," said Bill Halloran, a Trunnell spokesman.
In recent years the Trunnells have taken on much more commercial work. "One thing about business is that if it's extremely successful, the time will come when you have to start making the transition to something else that will enable the company to continue to survive," said Jack Trunnell. "One of the reasons we made the transition from residential is that we found ourselves with a large office staff because we were juggling so much business that we were getting undercut by a contractor with one or two people who was working out of his garage or basement," said Jack Trunnell. "We were finding it more and more difficult to be able to compete because we were having higher overhead costs."
The company offers electrical contracting services in design, lighting, wiring, fire alarm system installation, renovation, energy efficiency retrofitting and LEED certification-compliant services. Helping residents take advantage of rebates and incentives given by local electric companies for energy efficiency, is one way in which Trunnell has employed Dutch's philosophy of being proactive and flexible. In a business climate where competition is stiff, JackTrunnell says that an ability to reinvent themselves has enabled their business to survive and grow.
"Dad taught us that you can't sit back in life and hope that somebody recognizes your raw talent. It doesn't happen," said Jack Trunnell. "We were fortunate for many years, that based on my dad's and uncle's reputation and the company's reputation in the community, that we were reaping the benefits of their success. But times changed and we had to move in a new direction."
Turbulent economic times, says Jack Trunnell, had a significant impact on business as more homeowners decided to tackle home improvement projects themselves. "We really struggled with the great recession in 2008. Everything collapsed in both our residential and our commercial side," said Jack Trunnell. "There was an upswing in the DIY (do it yourself) culture that you see on the DIY Network that probably started the whole trend. We've evolved into offering different types of services in order to reinvent ourselves."
The company celebrated a milestone in March when they were honored as one of the top multi-generational, family-owned businesses in Greater Washington in the Washington Business Journal's inaugural competition.