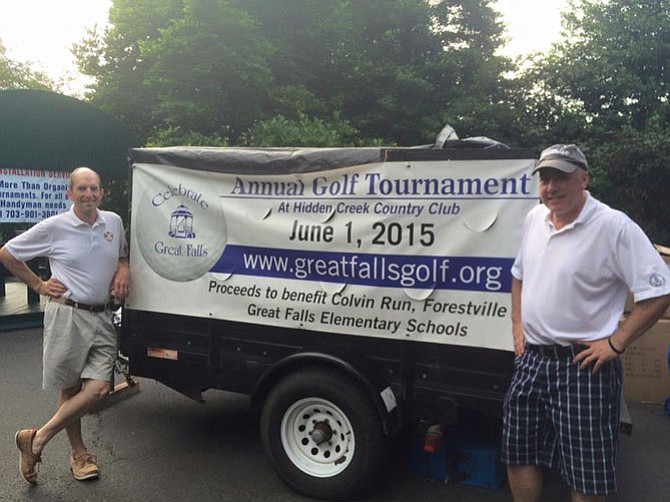 On June 6, Celebrate Great Falls Foundation will hold the 10th Annual Charity Golf Tournament to benefit three local elementary schools. Over the years, the tournament generated over $200,000 for Great Falls Elementary, Forestville Elementary and Colvin Run Elementary.
This tournament takes place at Hidden Creek Country Club.
U.S. Rep. Barbara Comstock (R-10) has donated a Personal Tour of the Capitol. There are other unique items, including ride with Santa on the Great Falls antique firetruck, an Instant Wine Cellar being built by our neighbors over at Classic Wines or naming the flavor of the month at the Great Falls Creamery.
Last year's tournament netted over $21,000 for the schools. Interested golfers and sponsors can register for a foursome ($600) or individually ($175) at www.greatfallsgolf.org.
Celebrate Great Falls Foundation is dedicated to fostering the sense of community that makes Great Falls such a special place to call home.
It will host the Summer Concert on the Green series on Sunday evenings and annual Fourth of July festivities. Fore more information, go to www.celebrategreatfalls.org.