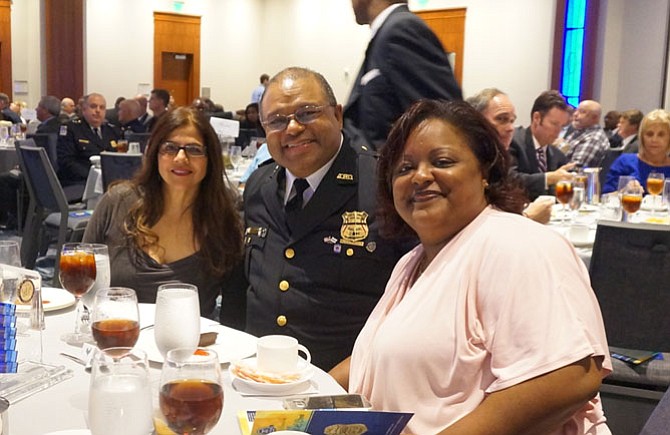 Alexandria Police Chief Earl Cook was honored at a luncheon Sept. 30 as hundreds crowded the Westin Alexandria Hotel ballroom to celebrate Cook's final day of service to the department.
"This is quite overwhelming," Cook said. "But I've had a good run and have always been surrounded by the finest men and women in law enforcement."
Cook, the first African American to serve as Chief of Police in Alexandria, retired effective Oct. 1 following a 37-year career with the department. He began as a police academy recruit in January of 1979, rising through the ranks to become Chief of Police in 2009.
City Manager Mark Jinks appointed Deputy Chief David Huchler as acting Chief of Police while a search is conducted for Cook's successor.
"There is no finer man than Earl Cook," said former APD Chief Charles Samarra. "His ethics and integrity set an example for us all. Alexandria is a better city because of the service of Earl Cook."