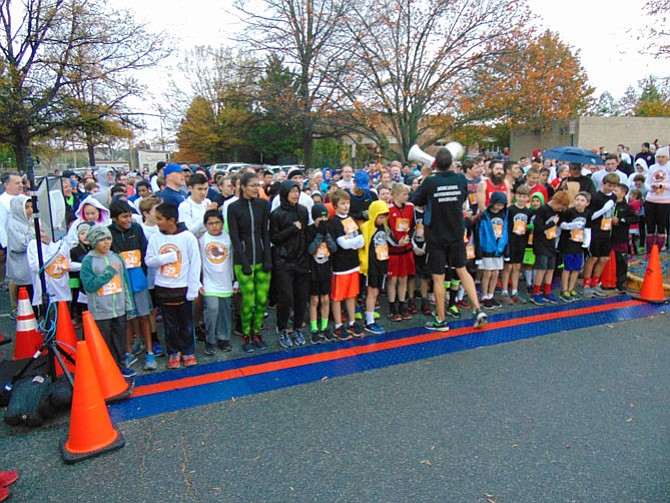 Herndon — Despite the chilly and blustery weather, some 858 runners participated in The Turkey Trot 5K Race sponsored by the Herndon Parks and Recreation Department on Saturday, Nov. 19 at the Herndon Community Center. The race wound around the Herndon Centennial Golf Course.
"This is a traditional family-friendly, community race. We're happy to organize this race with the help of our sponsors in the community for a wonderful pre-Thanksgiving tradition," said Cynthia Hoftiezer, Deputy Director of Parks and Recreation with the Town of Herndon.
The first-place male winner was James Luehrs, 23, of Reston, who finished with a time of 16:16. He is Herndon High School's cross country and distance track coach. The first-place female was Julie Hayden with a time of 21:52.
The first-place winners, both male and female, won a turkey for each age group. The second-place winners won pumpkin pies. The overall winners, male and female, won a turkey, pumpkin pie, all the fixings, and a gift certificate for running shoes. Participants donated cans of food to benefit the food bank charity LINK. The following age groups participated: 10 & under, 11-14, 15-19, 20-29, 30-39, 40-49, 50-59, 60-69, 70 & over.