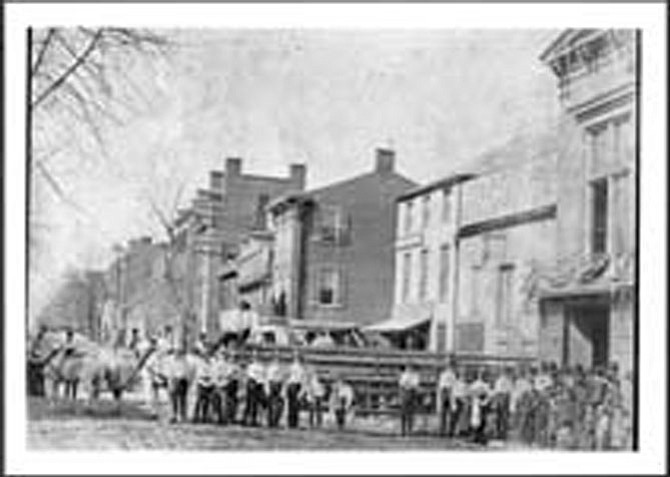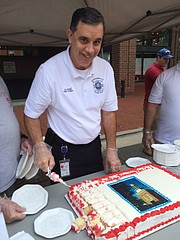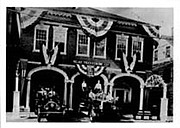 In 1774, the Friendship Fire Company was established as the first volunteer fire company in Alexandria. George Washington was a member of the company and purchased the city its first fire engine in 1775. But it wasn't until 1866 when Joseph Young, at a rate of $70 per month, became the city's first paid firefighter thus marking the birth of the Alexandria Fire Department.
"To be around for 150 years is quite an accomplishment for any fire department but especially for a small department like us," said AFD Chief Robert Dube. "We are looking to honor all those who have been a part of our history and to celebrate our service to the community."
The city will celebrate the department's 150th anniversary with a black tie gala Oct. 7 at the Embassy Suites Hotel in Old Town. The gala is the premiere event of the fire department's sesquicentennial year celebration and will include a cocktail reception and dinner and a silent auction to benefit the Friendship Firehouse Foundation and the Alexandria Firefighters and Paramedics IAFF Local 2141 Helping Hands Relief Fund.
"Proceeds from the silent auction will help support the conservation fund for two pieces of apparatus," said Friendship Veterans Fire Engine Association secretary and treasurer Bill Kehoe. "Our overall goal is $300,000 but once we raise $150,000 we can get the first piece of equipment to the restoration company, which we hope to do by spring of next year."
Guest speakers for the evening will be U.S. Fire Administrator Ernest Mitchell, Jr. and Chief Billy Goldfeder, director of the Safety, Health and Survival Section for the International Association of Fire Chiefs. After-dinner music will be provided by Black Tie Entertainment.
"Having served with seven fire chiefs and hundreds of officers and firefighters in the Alexandria Fire Department, I can say it has been an enjoyable, educational and satisfying experience to work with them in providing fire protection and emergency services to the City of Alexandria," Kehoe added.
Tickets are $75 per person and the event is open to the public. For more information, contact Firefighter Rick Muse, Jr., Community Outreach/Public Information Officer, at rick.musejr@alexandriava.gov or 703-746-5217.