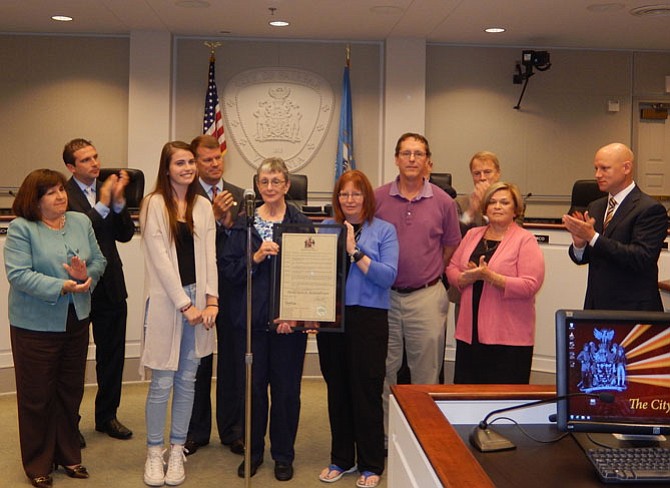 Harold Skeins was 78, but he was a fixture at Ratcliffe Park, happy to play basketball there as often as he could. His three-point shot was legendary, and he could hold his own with players young enough to be his grandchildren.
But his life ended suddenly, Aug. 8, while eating breakfast with a buddy at the Courthouse Plaza McDonald's. An elderly man trying to park his car instead crashed into one of the restaurant's walls. The impact killed Skeins and sent his friend to the hospital in critical condition.
Skeins's family and friends mourned him, and the community gathered at the basketball court for a candlelight vigil in his honor. Basketball players from Fairfax High spelled out the words, "Harold's House," in plastic drinking cups on the chain-link fence bordering the court. And talk began about honoring Skeins in a more permanent way.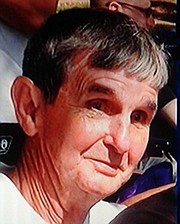 "Over the decades, Mr. Skeins reached out to hundreds of youth in the City, mentoring them, coaching and playing basketball with them."
–Parks and Recreation Director Cathy Salgado
Last Tuesday night, Sept. 27, the Fairfax City Council did just that, approving a resolution to name that basketball court after him. "The idea came about almost immediately following Mr. Skeins's untimely death, from many people both within the City and across the United States," said Councilman David Meyer. "There were numerous emails."
PROPOSING THE RESOLUTION to the Council, Parks and Recreation Director Cathy Salgado said Skeins was a City resident for more than 50 years, a regular basketball player and unofficial caretaker of the court at Ratcliffe Park. "He was often seen sweeping the court and changing the nets, always at his own expense," she said.
"Over the decades, Mr. Skeins reached out to hundreds of youth in the City, mentoring them, coaching and playing basketball with them," continued Salgado. "He took an interest in their lives, on and off the court. His ability to connect with young people was a gift that left a lasting impression on them. In honor of Harold's dedication to the youth of the City, we're asking that the Council adopt the resolution and that staff work with the family to design an appropriate memorial that would be placed on site."
Meyer then made a motion to approve the court being named for Skeins in recognition of his "decades of friendship, mentoring and coaching young people in the City of Fairfax," with Councilman Jeff Greenfield seconding. Meyer stressed that "It's a rarity that we have a citizen in this community that makes these kinds of contributions consistently, decade after decade, generation after generation."
"There's nothing in the world that will bring Mr. Skeins back to his family," added Councilwoman Janice Miller. "But I hope that naming the basketball court after him will, in some measure, soothe their hearts and their feelings and let them know that the community appreciates all he did. We are keeping his wife and family in our thoughts and prayers."
SPEAKING DIRECTLY to Skeins's family, Mayor Steve Stombres said, "We're a community of over 20,000 people, and you can sometimes forget that one person can have such an impact on the community, just by setting an example of being a wonderful person, having a wonderful family and playing basketball. He will be missed greatly and, on behalf of our entire community, we want you to know what an impact his life had on us."
Stombres then read the resolution out loud, officially proclaiming the basketball court at Ratcliffe Park to "now and forever be known as the Harold Skeins Sr. Basketball Court."
"If Harold were here, he would be honored and very humbled," said Skeins's son-in-law, Carey Cole. "I'd like to thank you from all his family and friends, everybody he ever played basketball with and everybody he ever knew or influenced in a positive way. Thank you from all of us."