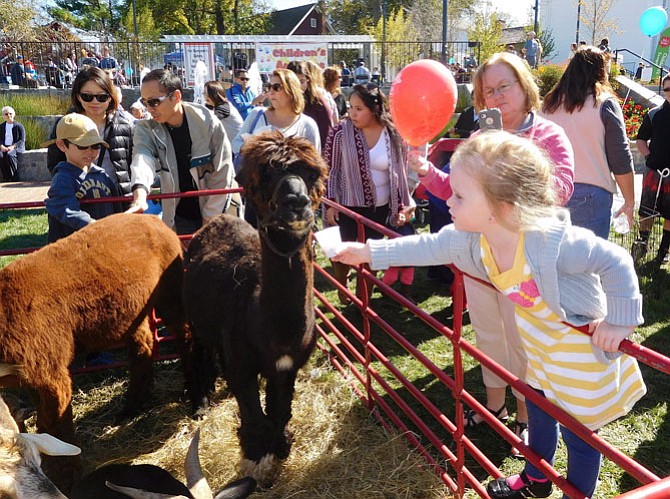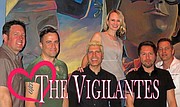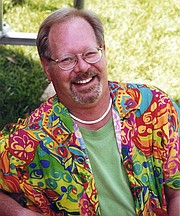 The City of Fairfax is the place to be this Saturday, Oct. 8, for the 40th annual Fairfax Fall Festival. (Rain date, Oct. 9). Admission is free and the live music will continue after dark. Vendors will be there from 10 a.m.-5 p.m., the carnival runs until 8 p.m. and musicians will jam in Old Town Square until 8:30 p.m.
Children will enjoy Touch-a-Truck on University Drive near Armstrong Street, where they can see and explore City work vehicles and equipment. There's also a Harley Davidson show-and-tell.
Crafts booths will line both sides of University Drive, Main Street and Sager Avenue, where more than 400 artisans will sell their handiwork. Visitors may also stroll through the community market and business expo.
When hunger hits, people may feast on everything from burgers to barbecue, ice cream and pie. Food courts are at University Drive and Sager Avenue, and also at University Drive beside the SunTrust Bank parking lot. Three beer gardens are at: the Main Stage at University Drive and South Street, in Old Town Square and at University Drive and Sager Avenue.
Old Town Square, at the corner of University Drive and North Street, will feature live entertainment into the night. From 10 a.m.-noon, Main Street Community Band; 12:30-3 p.m., Alex Hilton Band, (country music); 3:30-5 p.m., Wicked Olde (Celtic, bluegrass and blues); and 5:30-8:30 p.m., The Vigilantes (Top 40 music and classic rock).
Also there will be a petting zoo, mechanical bull, baseball pitch game and silent disco (dancing to music via wireless headphones).
The Main Stage and beer garden, at South Street and University Drive, will host from 11 a.m.-1:30 p.m., Vinyl Invention, playing classic and modern rock, R&B and funk; and 2:30-5 p.m., Mirage, playing Fleetwood Mac and Stevie Nicks songs.
*Old Town Hall, at 3999 University Drive, will host Art Alive! There'll be painting and a chalk festival, and attendees may do free, paint-and-take pottery or mosaic pumpkin plaques.
*The Children's Stage, in the SunTrust Bank parking lot, 4020 University Drive, will present: From 10:30-11:15 a.m., Mr. Skip; 11:30 a.m.-noon, Turley the Magician; 12:15-12:45 p.m., eMotion Dance & Fitness; 1-1:45 p.m., Rocknoceros; 2-2:30 p.m., Tiger Eye Tae Kwon Do; 2:30-3 p.m., Reptiles Alive! (exotic animals); 3:15-4 p.m., Mad Science; and 4-5 p.m., Bach2Rock.
Carnival rides will be there, too, plus face painting, balloon art and fake tattoos. Parents will find a baby rest stop at Sager Avenue.
Open houses will be at Fire Station 3, 4081 University Drive, including Sparky's Harvest Bash, teaching children fire prevention and safety; City of Fairfax Museum and Visitor Center, 10209 Main St.; and Ratcliffe-Allison House, 10386 Main St. Or visit the Historic Blenheim and Civil War Interpretive Center, 3610 Old Lee Hwy.
Fairfax Circuit Court Historic Courthouse and Records, at 4000 Chain Bridge Road, will open for tours from 10 a.m.-3 p.m. See pages from George and Martha Washington's original wills and other historic documents.
Park at The Judicial Center parking garage B on Page Avenue and the Old Town Village parking garage on Chain Bridge Road. Shuttle buses run from Fairfax High and GMU's Rappahannock Parking Deck from 9:30 a.m.-5:30 p.m. Handicapped parking is at City Hall, 10455 Armstrong St., and Old Town Village parking garage. For more festival information, call 703/385-7858 or see www.FairfaxFallFestival.com.