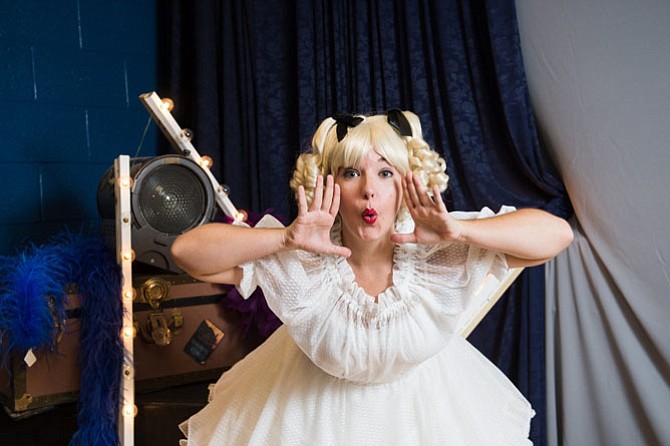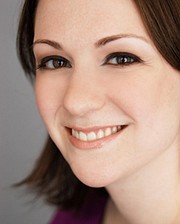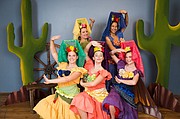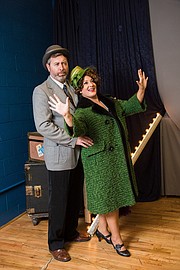 That great American musical classic "Gypsy" will be opening the Reston Community Players (RCP) 50th season. "We selected 'Gypsy' to start off our 50th season because it is an iconic and classic musical, and we really wanted something recognizable to kick off our 50th," said Jolene Vettese, President, Reston Community Players and Assistant Director of "Gypsy."
If you are not familiar with the brassy musical "Gypsy," it is based on the memoirs of the famous burlesque artist, Gypsy Rose Lee. The show focuses on her mother Rose who is the ultimate stage mom. The multi-Tony Award winning musical has music by Jule Styne, lyrics by Stephen Sondheim and book by Arthur Laurents. Well-known songs from the show include "Everything's Coming Up Roses," "Together (Wherever We Go)" and "Let Me Entertain You."
For director Paul Tonden, "'Gypsy' is a masterpiece of art. The fact that it is loosely based on someone from real life is so intriguing to me!"
Tonden said that even after almost 60 years since it was first produced, "the characters, the dialogue, the music and lyrics; the emotions, relationships, and themes all ring true even today."
Area musical theater veteran Jennifer Lambert is the iconic Mama Rose. "This role is a dream come true for me. To have the lead role in this greatest American musical is such an honor," said Lambert. "It is also the hardest role I've ever played, since there are many vocal challenges that need lots of stamina."
What strikes Lambert deeply is that Mama Rose "is a real person; she is not fictional. Over the course of the show she is charming. We can relate to her as she talks passionately about having dreams. I am just so excited to play her." Lambert is a Fairfax County Public School teacher at Sangster Elementary School.
The Gypsy Rose Lee character will be performed by Elizabeth Gillespie. For Gillespie, "getting to play someone who transforms as much as she does is always a fun challenge." The show itself "is filled with funny and interesting characters as well as fantastic song and dance numbers."
"We at the Reston Community Players want our audiences to enjoy this classic story. We expect they will love humming along to the familiar tunes of 'Gypsy,'" said Jolene Vettese. It's a musical for the ages.
Where and When
Reston Community Players present "Gypsy" at CenterStage, Reston Community Center, 2310 Colts Neck Road, Hunters Woods Village Center, Reston. Performances Oct. 21 to Nov. 12, 2016. Friday and Saturday at 8 p.m., with Sunday, Oct. 30 and Nov. 6* matinee at 2 p.m. Tickets: $25 ($21 for seniors/students). Call 703-476-4500 or visit www.restonplayers.org