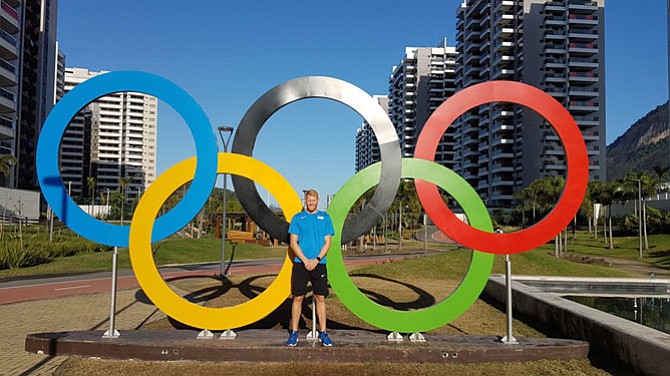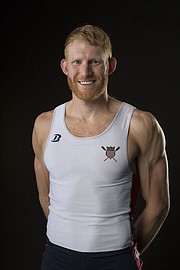 As a freshman at West Springfield High School, Matt Miller passed the eye test for the rowing team.
"He was a tall, skinny kid," remembers former varsity coach and Springfield resident Rick Ferguson. "Tall is good for crew."
Ferguson said Miller also "had a determination that a lot of kids don't have. He was always very focused."
Miller went on to row for four years as a Spartan, earning Washington Post "All-Met" honorable mention as a junior and full All-Met honors his senior year.
AFTER GRADUATING in 2007, he continued his rowing career with four years in a shell at the University of Virginia.
Miller had played a lot of sports growing up -- baseball, soccer, basketball -- and was even a wide receiver and tight end for West Springfield his junior and senior years.
But rowing, he said, he enjoyed because "racing is the purest form of competition."
"It's challenging," Miller added. "You against the people next to you, just going to see who gets there first."
After graduating from UVA in 2011, Miller wasn't ready to let go of rowing, so he got involved with an elite sculling organization, the Potomac Boat Club, while working in energy trading as a day job in Washington, D.C.
"I wanted to see where this rowing thing could go," said Miller, "how far it could take me."
Training six to seven times a week, Miller was keen for the sport to take him pretty far. Around 2013, he was invited to train with the U.S. men's national crew team at Princeton.
By the winter of 2014, he joined the team training center and moved to becoming a full time athlete.
Over the winter, training with the team in California, Miller said he was "losing consistently, not doing well at all."
But after a few months, his performance started to improve. In the spring, he said he started to believe the Olympics could be in his future.
Miller was later named to the men's eight boat for summer World Championships in 2014 and 2015, in The Netherlands and France, respectively. He was getting closer.
In April 2016, he heard from the U.S. coaches he had been chosen to compete in Río with the men's four-man boat. The official press release went out in June.
Miller's team won gold at a World Cup event earlier in the season, giving them a lot of confidence going into the Olympic Games.
However after not finishing in the top three of the Olympic semi-final, that meant Miller's boat would compete in the B-final and was eliminated from medal contention. They won that heat and finished seventh overall.
"It was a great experience," Miller said, "we were just disappointed. We thought we had the speed to medal."
Aside from his own events, Miller enjoyed checking out a number of other sports, especially beach and indoor volleyball, and the men's basketball games.
"Once we were there," he said, "it was more like team pride than patriotism. You would root for anyone else on USA no matter what the sport is."
BACK IN HIGH SCHOOL, Miller's friend and coxswain Andrew Ferraro said he was not only a "very hard worker, putting in the extra effort," but that he always knew how and when to have fun.
"As hard as he was working, he was always able to separate that," said Ferraro, who now lives in Clifton. "He could be a little goofy at times too."
Miller's good training-life balance set him up for a quick transition following the games. Immediately after returning from the closing ceremony in Río, he reported to Charlottesville to begin classes at UVA's Darden School of Business.
The Olympian's parents still live in the same Springfield neighborhood where he grew up, which he said isn't far from the parents of Ginny Thrasher, who took home the first gold medal of the 2016 games for air rifle.
Thrasher was also a West Springfield graduate, though from 2015.
"It was bound to happen somewhere in America," Miller said of the coincidence. "Why not Springfield?"