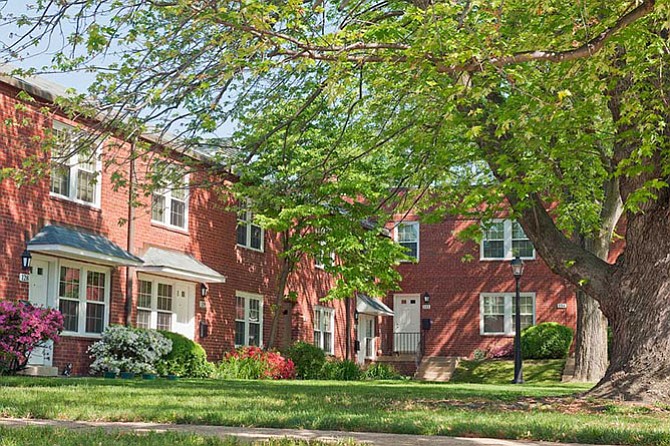 Part one in a two-part series.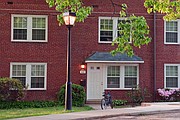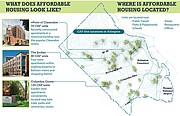 Since 2000, Arlington County has lost more market-rate affordable housing than it currently has. These are the apartments and condominiums generally affordable to low-income residents without having a rate set by the county, also called non-income restricted affordable housing. Director of Housing David Cristeal said housing price increases in Arlington have put more and more of a burden on the county and local non-profits to maintain housing for Arlington's low income populations.
According to Cristeal, the county currently has 13,000 non-income restricted affordable units, but has lost more than that over the last 16 years.
"We've lost 13,500 units since 2000," said Cristeal. "Those are the ones people are concerned about."
In this two part series, the Arlington Connection will look at how Arlington County government and local non-profits have worked to maintain affordable housing.
AT THE UPCOMING Sept. 24 County Board meeting, the board will vote on whether or not to approve $10.9 million from the county's Affordable Housing Investment Fund to the non-profit Arlington Partnership for Affordable Housing to buy 68 units in eight apartment buildings in the Westover Neighborhood. If the loan is approved, the units will be affordable for 60 years and will be accessible to residents at 60 percent of the area median income (AMI).
In Arlington County, 60 percent of AMI for a one-person household is $45,900. For a two-person household, 60 percent AMI is $52,440. Arlington's affordable housing is broken into two categories, planning tools used to produce units for low-income tenants from 40 percent to 80 percent AMI, and housing grants used to help those at very low income, from 20 percent to 40 percent AMI.
"We've got 7,500 income-restricted units, those are rental units with rent restrictions with county financing," said David Cristeal, director of Housing. "That's about 15 percent of our rental stock out of 50,000. Essentially, one in seven apartments has an income restriction."
THE FINANCING of Arlington's government-financed affordable housing comes through a zoning ordinance that provides a special exception option for developers looking for flexibility in form, use, and density. Since 2006, Arlington has required affordable units or funding towards the affordable housing investment fund from any developer even at base floor area ratios (FAR). Developers building affordable housing on site are required to make five percent of the gross floor area affordable housing or a cash equivalent. That number goes up to 7.5 percent if the developer builds the housing off-side but nearby, and up to 10 percent if the housing is built off-site and not near the development. So if a developer is hoping to build 200,000 square feet of development on a 50,000-square-foot space, they would have to provide 7,500 square feet of on-site affordable units, 11,250 square feet of off-site affordable units nearby, or 15,000 square feet of off-site units not near the development.
Arlington's other method of providing affordable housing is providing monthly rental assistance to eligible households. Cristeal says the rental assistance program is run through the Department of Human Services and helps residents with very low income and elderly, disabled, or working families. The program is supported by general funding, receiving $9.7 million in the FY 2017 budget.
"There's concern from a fiscal standpoint that the County Board can cut back," said Cristeal. "We're reliant on continued funding. If the federal government cuts back its [affordable housing funding], it's up to local jurisdictions to provide that rental assistance."
Cristeal said rental assistance supports approximately 1,300 households in Arlington and that four out of five recipients also occupy income restricted units.
UNLIKE ALEXANDRIA and Fairfax, Arlington does not have a public housing authority. Public housing authorities oversee housing contracted for low-income families, so Arlington's only affordable housing options are rental assistance and committed affordable units as part of a development. Establishing a public housing authority requires a public referendum. Cristeal says it's been tried before, but has been unsuccessful.
"There's been at least three referendums put forward to voters, but voters have said they don't want one," said Cristeal. "We've adjusted."
Neighboring Fairfax and Alexandria are divided over adopting Rental Assistance Demonstration (RAD), a federal program created to allow public housing authorities more spending options. Fairfax is beginning a process of converting all of its public housing to RAD, while the Alexandria Redevelopment and Housing Authority has not pursued RAD. Cynthia Stevens, housing assistance bureau chief, said questions over whether or not to adopt RAD is unlikely to hit Arlington. Stevens said there is one project early in development that could involve RAD housing, but said that in general RAD issues were not applicable to Arlington County.
"There's not widespread RAD in Arlington because we don't have a public housing authority," said Stevens. "So we don't have projects that would qualify for RAD."
For the future of affordable housing in the region, Cristeal said Alexandria and Arlington should consider eliminating height restrictions for developments.
"Unless there's an outside force limiting heights, I don't support height limits," said Cristeal. "We need more housing units, but we're afraid of more height and density. We need to not be .… We need to continue to look at how we target resources, financing and planning, to increase supply for that category of people. There's been no shift [in housing methods], but the affordable housing need has been persistent."