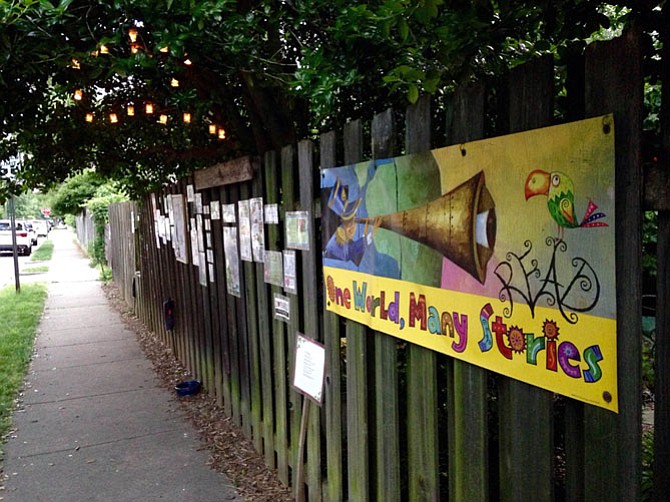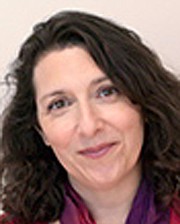 Some fences enclose, some simply stand without evident function. Some fences provide protection, privacy, or announce a boundary. Renee Adams shows us that indeed good fences make good neighbors.
On the quiet corner of Windsor and DeWitt avenues here you will find the weathered, grey Poetry Fence that Renee Adams has created next to her vibrant garden in her Del Ray neighborhood. This fence is an evolving piece of art where she hangs poems, pictures and quotations that she changes weekly and reflects a theme or a season, the current theme being "Blackberries."
Renee is a native daughter of Alexandria. She has loved literature all of her life and has written poetry since she was 12 years old. She can still recite her first poems easily. Retired now from the Library of Congress Renee has a long, abiding love of words.
Years ago, when her sons were in school, Renee would pack their lunches and be sure to add a poem to the lunchbox. Her sons would share the poems with their friends. After her sons left for college and eventually found their own paths, Renee found a box of these lunchbox poems and thought she should share them. She began by stapling some on her fence. Then, after noticing how people would stop and read them to themselves and their children and sometimes their dogs, Renee added bulletin boards to showcase several poems. On one end of the fence she hangs adult poems and on the other children's poems. Now the fence is cheerfully covered with laminated poetry and illustrations for everyone to read and enjoy.
The poetry fence is an Alexandria treasure and well worth a visit. If you are lucky, you may get to talk to Renee as well.
In one of her original poems Renee illustrates her own unique perspective and how the fence and poetry come together.
Poetry Fence
The leaning wooden fence holds poetry
chosen inside the nearby house from
many volumes, typed up, tacked up,
a way station to entice the passersby to stop and read.
Their dogs appreciate the time to sniff
the other dogs who've wended by, to question
who has been that way before,
their form of meditation while their humans stop.
It's not a Facebook wall, no digital waves
allowing instant feedback to the poster,
no sound bytes to speak the superficial as mundane.
This analog chautauqua doesn't snark and bark
them to agreement with pronouncements
like a cable station. It does what all good
poetry does: asks them, in their solitude,
to pause, to read, to think, to question, and to feel.
— Renee Adams
Thank you Renee Adams for reminding us that poetry belongs everywhere.
Wendi R. Kaplan is poet laureate of Alexandria.