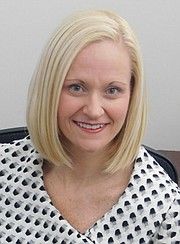 Alison DeCourcey has been named executive director for the United Community Ministries, Inc. (UCM). DeCourcey arrives from Ernst & Young Global, where she served in leadership positions on several teams, most recently as global director of operations for the firm's Strategic Growth Markets practice in Washington, D.C., and London, England.
DeCourcey will be responsible for the overall strategy and administration of the agency, working with UCM board, staff, and community leaders to help the most vulnerable residents in southeast Fairfax County.
DeCourcey has also held executive positions at Carpenter's Shelter and Doorways for Women and Children and has served on several area nonprofit boards and commissions. DeCourcey holds a Bachelor of Arts in Public Administration from Miami University and a Masters of Public Policy from the University of Chicago. She is a nearly 20-year resident of Alexandria.