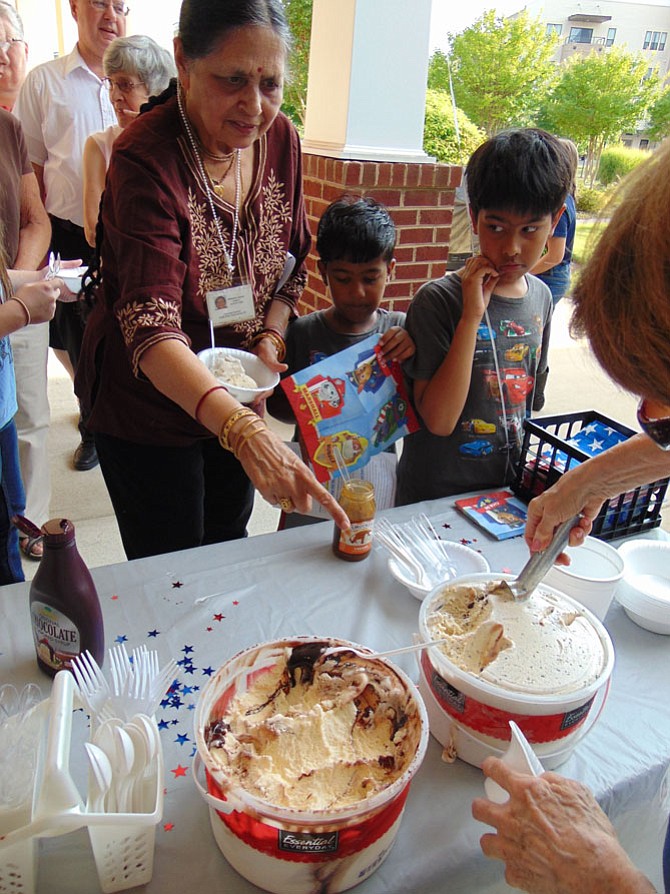 About 50 people attended an Ice Cream Social during National Night Out on Tuesday, Aug. 1, at Spring Hill, a 55-plus senior community in Lorton. The group enjoyed ice cream, cookies, candy, and police car party favors. The event was sponsored by Neighborhood Watch, and organizer Deb Ochsenreiter said they only have 11 people in the program, so they are looking for more members to join. The special guest was Christine Morin, Chief of Staff to Mount Vernon District Supervisor Dan Storck, who addressed the crowd.
"We are sponsoring an Ice Cream Social for National Night Out. It hasn't been done here in a very long time. And so we would like to start small and see if we can build. It's being sponsored by Neighborhood Watch," said Ochsenreiter.
"It's really awareness to make everybody feel more safe in their own homes and making them aware that it's good to have neighbors that are watching out for you. So it's really an awareness campaign and letting them know that the police are here to help us," she added.