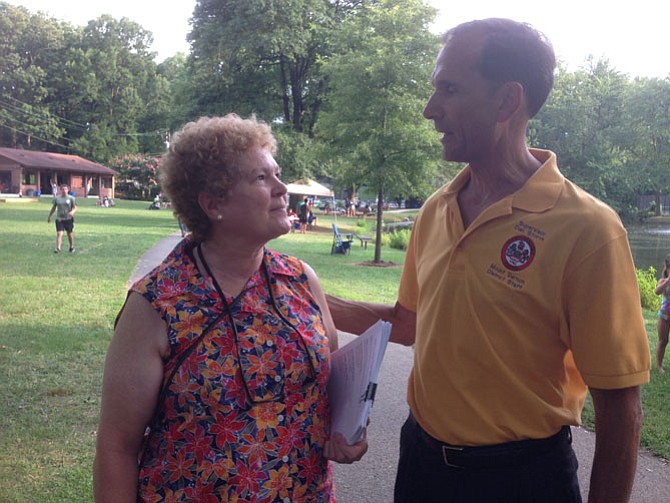 Mount Vernon — Residents from the Hollin Hall area turned Mount Vernon Park into a party, with
music, food and friends for the National Night Out event on Tuesday, Aug. 1. A stand-up bass was a central piece of the band Mary Bowers & Company, as officers from the Mount Vernon Police Station, Supervisor Dan Storck, and families came out to enjoy the moderate temperatures.
National Night Out is an annual community-building campaign that promotes police-community partnerships and neighborhood camaraderie to make neighborhoods safer, more caring places to live, according to the National Association of Town Watch (NATW). Matt Peskin, founder and executive director of NATW introduced the National Night Out program in 1984.