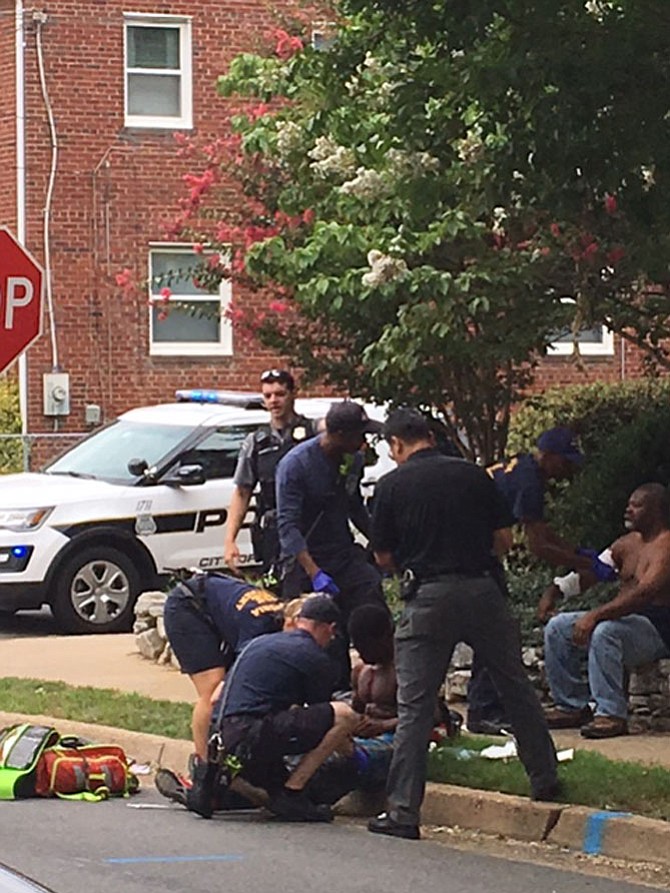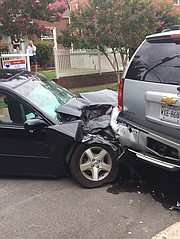 Weeks after a lone shooter opened fire on congressmen and staffers at the Eugene Simpson Stadium Park, gunfire once again erupted in the Del Ray streets just two blocks to the north. On July 27, three people were travelling in a car along E. Howell Avenue when they were ambushed. A 19-year-old woman, 21-year-old man, and a 49-year-old man were injured by the gunfire and crashed into another car.
Details on the shooting are limited. Because the victims survived, the names of those shot will not be released to the public. All were hospitalized after the shooting in stable but serious conditions. The suspect, a 17-year-old city resident, was arrested later that day after a search by the police. As a juvenile, the suspect will also not be named but will be charged with malicious wounding. Police would not speculate on a motive but said the suspect was known to the victims.
Immediately after the shooting, police closed off the surrounding area and asked citizens to stay away. Local residents flocked to the scene; some were residents trying to get home, others were curious onlookers trying to find out what happened.
Alex Milliken was getting breakfast with a friend when they heard gunshots; they rushed outside and saw a swarm of police cars heading down the street. David Cavalier was at the YMCA when he heard gunshots, eight or 10 in quick succession.
For Virginia Amos, the shooting happened at her front doorstep. A local Realtor, she was inside her home working at her desk when she and her husband heard gunfire outside. Amos said her husband went out the door to find out what was going on. When she joined him, she found three people sitting on the curb with blood streaming from wounds. Nearby was a crashed car, but the shooter was gone.