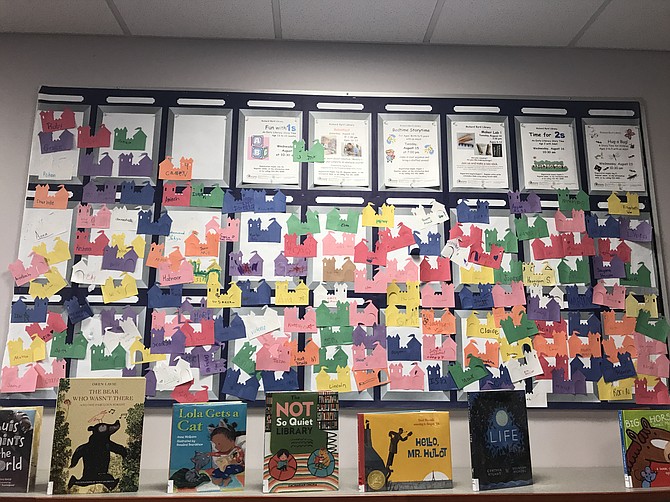 As summer begins to wind down, Richard Byrd Library still has a few more events left in store in its final days of summer.
Alongside Fairfax County Public Libraries' summer reading adventure challenge where children, depending on their rising grade, are challenged to read a certain number of books and receive a reward upon completion- there are other ongoing events at Richard Byrd that prove fun for children and families.
Two of its final events for the summer include a Robotics course for teens at 1:30 p.m. on Aug. 12. and a Maker Lab on Aug. 15 at 3:30 p.m. where children ages 6-12 will be making rain sticks.
"For the robotics, the company who is presenting it will come in with the base of the robot - the kids will be able to modify it and then put the robot through an obstacle course," said Youth Services Manager at Richard Byrd, Delia Ullberg.
The library will also continue to host its final "Fun with Ones," "Time for Twos" and "Bedtime Storytime" sessions where children come in and enjoy listening to stories. The final Bedtime Storytime will be held Aug. 15 at 7 p.m. and children anywhere from 0-5 can come in their PJs with a stuffed animal and listen to a bedtime story.
This summer proved to be especially busy for Richard Byrd as their events can often bring in anywhere from 40 to 80 people.
"We've had a bunch of paid performers, we had somebody who brought some animals in and talked about their survival strategies," said Ullberg. "We've had someone come in with an African didgeridoo, Hidden Pond come in and talk about tracking and we've had a program which was a partnership between us and the park authority on the solar eclipse."
Having worked in FCPL for 10 years Ullberg has recently most enjoyed hosting "Maker Lab" sessions where children get to do activities like decorate planters or make rain sticks.
"It's always fun to watch the kids get really creative," said Ullberg.