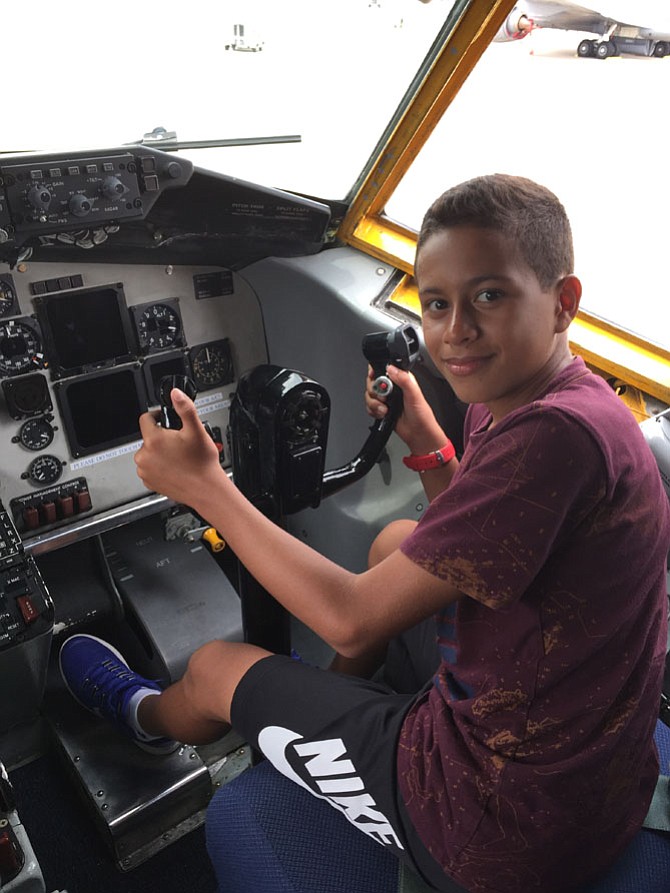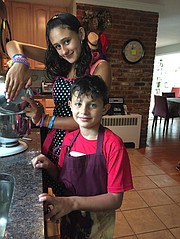 A group of Colombian foster children and the Colombian ambassador stood in a room chatting about the children's summer in America so far. The youths were going around the circle saying what they loved to do most here. Most responses were about soccer, crafts or playing outside. One child, 11-year-old Santiago, had an answer for the ambassador that stood out the most.
"Just being with my family," Santiago responded to the Colombian ambassador.
Santiago has been living with Eddie and Cathy Miller of Alexandria for the past four weeks of this summer through the organization Kidsave. Every weekend, the host families take the children to different events put on by the organization so that the children may meet with potential adoptive families. The children also got to participate in fun events around the area, such as meeting the Colombian ambassador.
Kidsave is a non-profit organization that works to match older children in institutionalized care with host families for different periods of time. The host family is responsible for advocating for the children and helping them build connections so they may be adopted.
John and Donna Sabo of Fairfax have been hosting two siblings for the past four weeks, 12-year-old Diana and 8-year-old Emmanuel. The siblings have loved riding bikes and swimming.
"The kids seem happiest when in water and I see both being great additions to a swim team. They both have come a long way since they arrived and had no ability to swim," said Donna Sabo. "But mostly, I think they just enjoy being able to act like kids, something they haven't had an opportunity to do much of in their lives."
The Miller family and the Sabo family participated in a Kidsave program called Summer Miracles. In the Summer Miracles program, foreign foster children are placed in host family homes for the summer. This particular summer the children were here for four weeks and the end goal is to have the children be adopted.
Terry Baugh and Randi Thompson created Kidsave together after visiting foreign orphanage institutions and learning about what happens to orphans after they are too old to stay in the orphanages. Baugh said that these institutions are overcrowded and most of the time, older children are pushed out.
"When they get out of these institutions, they don't have a job. They don't have a skillset. Many haven't completed their education. They are essentially set up for homelessness," Baugh said.
From there, Baugh and Thompson decided to put together a program that would help older children make connections so they may be adopted or create a support system for them when they end up on their own.
The host families have made the home the most stable place for the children. Each week, Santiago sits down and writes out a daily schedule of all the events that will be happening so that he knows what he will be doing. The Miller family also has 'house rules' which consist of small rules such as Santiago having to have his room clean before he can do anything that day and rules on how to treat the dogs of the house.
"They don't have a connection with an adult, a way to get a good job or really anything that propels them forward," said Baugh. "It saves lives to have parents in it, it improves so much of our lives."
According to Baugh, there is still a great need for host families. There is an application online, an online orientation and a home study that has to be completed before becoming a host family.
The main goal of a host family is to advocate for the children and to find someone for them to connect with.
"You are here to find this child the best parents they could possibly have," said Eddie Miller. "You are here advocating for all the kids, not just my kid. It's not about me. It's about them."
The Miller family had already looked into becoming an emergency foster family for the City of Alexandria when Cathy Miller stumbled across Kidsave on the internet. They became more interested in long-term adoption and decided the Summer Miracles program could be a good fit for them and it did turn out to be a good fit for their family.
"Santiago definitely has changed our lives, in a good way," Eddie Miller said.