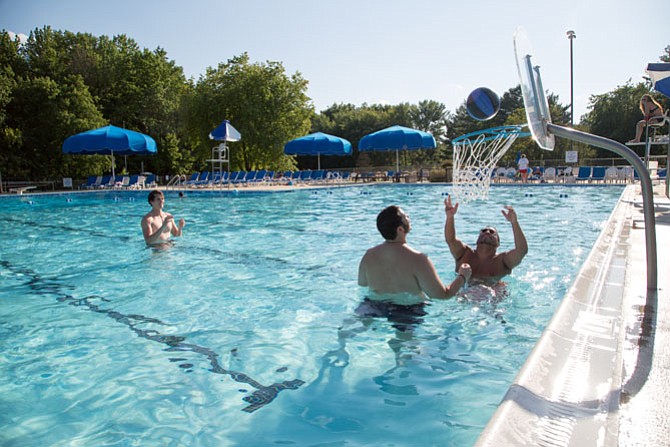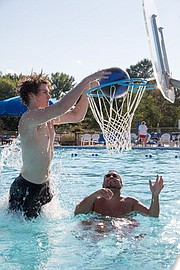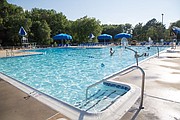 Jory Banks, 23, a Fairfax resident and manager at the Greenbriar Pool club, takes his job seriously. He works at the pool over the summer, supervising the lifeguards. "The rules here are pretty strict. We make sure that there is no sand on the chairs and try to keep the deck spotless."
The residents of Fairfax and the surrounding communities appreciate this community pool and continue to use it as an exclusive way to cool off over the summer. There are only 600 pool members and that number does not change.
"I like the members," said Banks. "There is an adult late night event with margaritas and sometimes a member comes in and grills for us!"
The pool is not exclusive to a homeowners association, but most people buy the pool passes with their house.
Ramone Nickens, 31, a Fairfax resident and Office Manager at ManTech International has been coming here since he was a child. "I've been a member of this pool since 1981. My grandparents moved here and passed it down to my mom, so she has the family membership," said Nickens.
He plays water basketball with Chip Ponsart, 18, a college freshman in and a lifeguard at Greenbriar pool club.
"The lifeguard staff are amazing, because I am one!" said Ponsart.