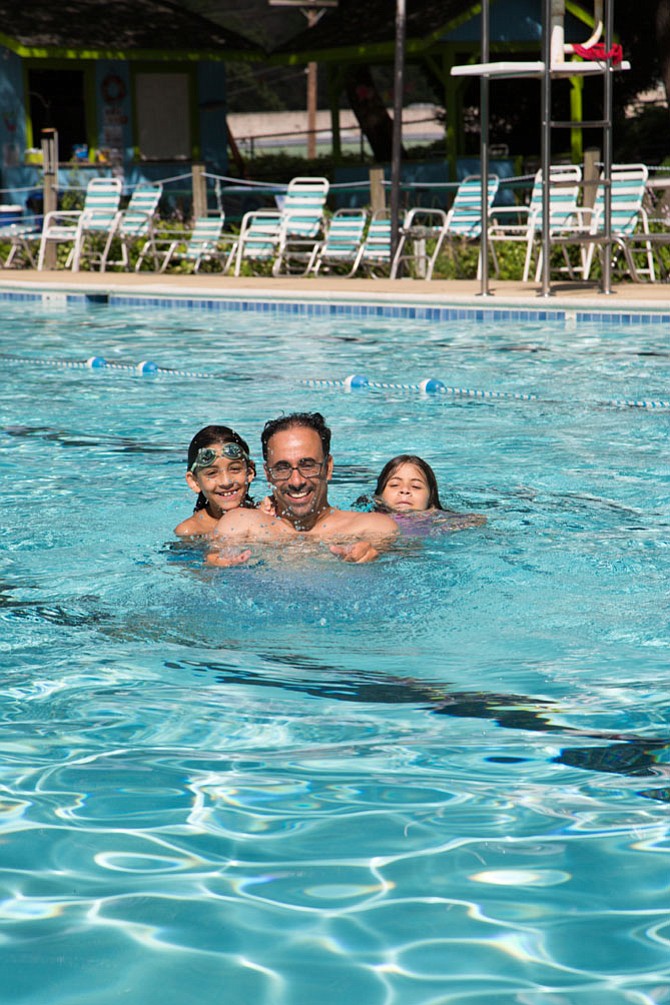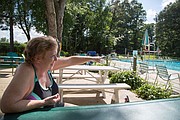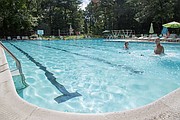 North Springfield Swim Club pool in Springfield is easy to miss. Its location off of a main road keeps it hidden, but it is well known to North Springfield locals: 220 families join for the summer and a swim and dive team for the Northern Virginia Swim League compete here. The facilities were rebuilt last year.
There is also a tennis court, snack store, and a sand volleyball court as well as two competition sized diving boards. The pool is 12 feet deep at its deepest point.
"We love it, it's a great sense of community and the kids see their friends. The pool is a kind of social club from toddlers to adults," said Alicia Ward, 55, membership chairman at the North Springfield Swim Club and Springfield resident.
The pool hosts events over the summer including a night swim. The pool stays open until 9:30 p.m. and has lights for swimming.
"The pool offers employment opportunities for kids from the community," said Mike Ward, 55, a government employee.
Children over 10 are allowed to arrive at the pool without an adult and this increases the sense of community at the swim club.
Grace Fechhelm, 17, is a lifeguard here. "It's pretty nice, the bosses are nice, it's just really relaxed and this is my first time lifeguarding," she said.

The pool's website is NV-SC.org.